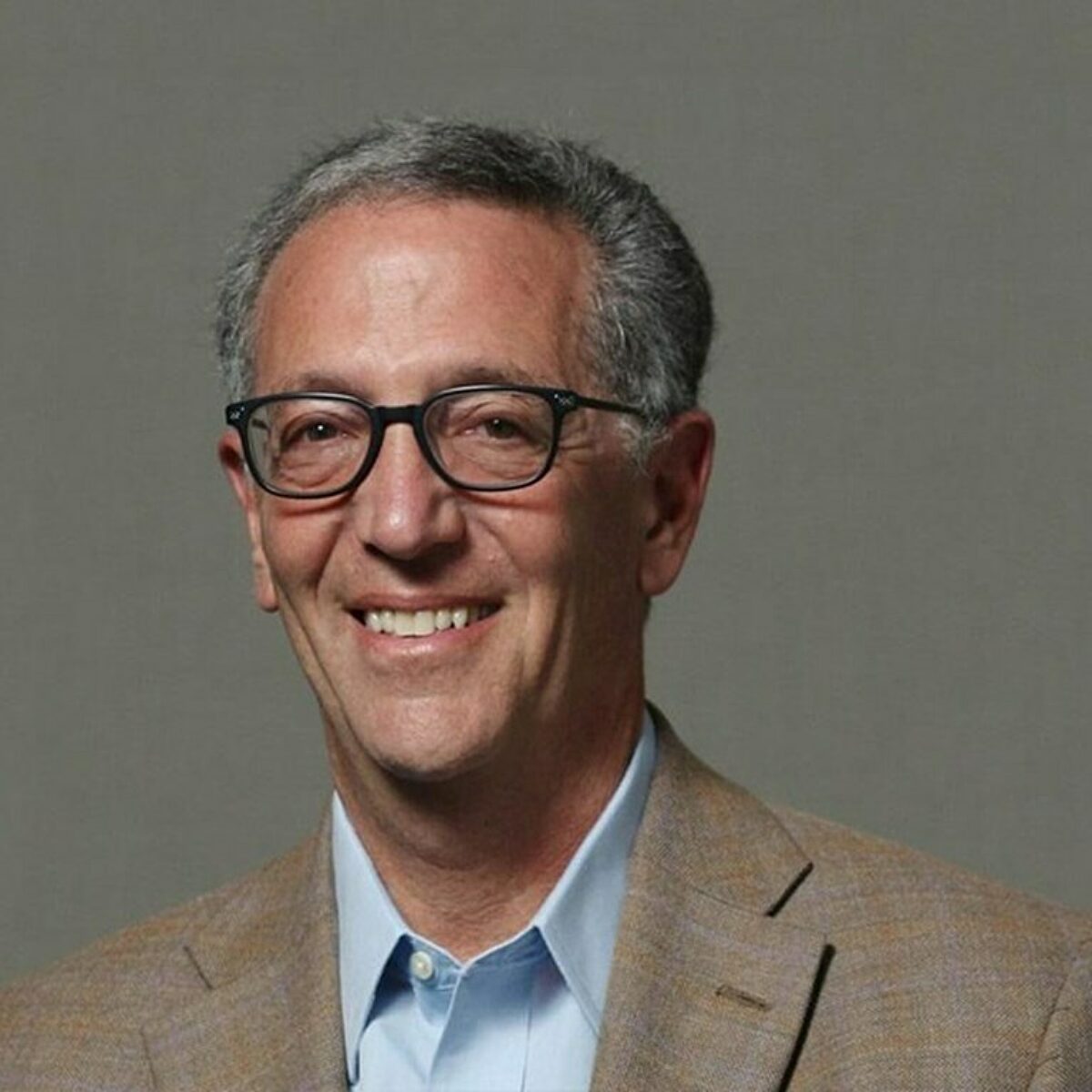 Dr Howard Schubiner, MD, FACP, Michigan USA
Dr Howard Schubiner, MD, FACP, Michigan USA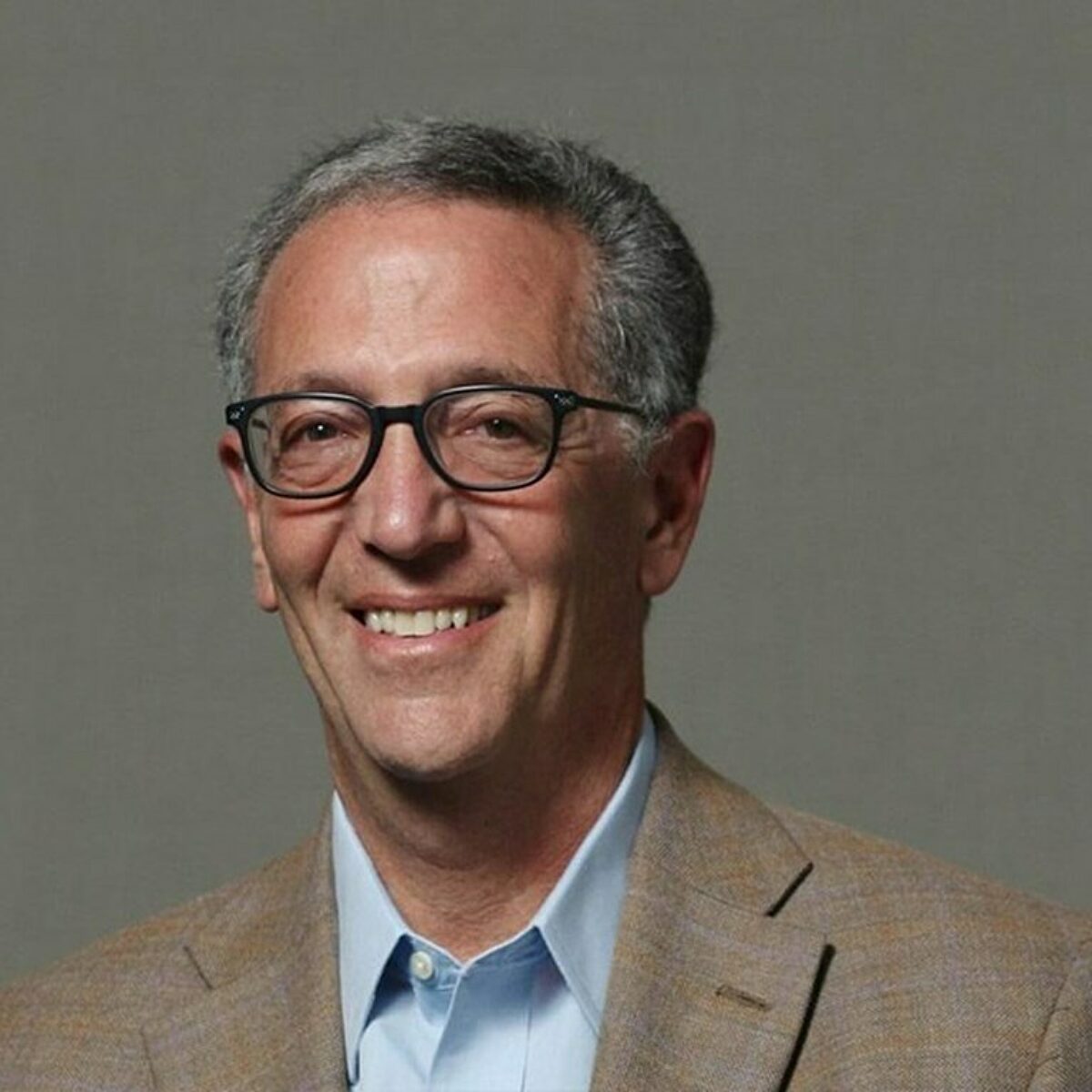 Dr Howard Schubiner is the Cofounder, Clinical Director and Medical Advisor of Freedom From Chronic Pain.
He is board-certified in pediatrics, adolescent medicine, and internal medicine in the USA. He was a Professor at Wayne State University for 18 years and now works at Cormendi Health. He is currently a Clinical Professor in the department of Internal Medicine at Michigan State University College of Human Medicine.
He is a fellow in the American College of Physicians, the American Academy of Pediatrics, and the Society for Adolescent Medicine.  He has authored over 100 publications in scientific journals and books. He has given over 500 lectures to scientific audiences regionally, nationally and internationally. Dr. Schubiner has consulted for the American Medical Association, the National Institute on Drug Abuse and the National Institute on Mental Health.
Dr. Schubiner is a leader in the field of mind-body medicine and has published ground-breaking research showing that novel mind-body therapies are effective for chronic painful conditions, such as fibromyalgia, whiplash, back and neck pain, myofascial pain, TMJ syndrome, tension and migraine headaches, irritable bowel syndrome, irritable bladder syndrome, insomnia, anxiety, and other related conditions. He was included on several lists of the Best Doctors in America. Dr. Schubiner lives in the Detroit area with his wife of 40 years and has 2 adult children.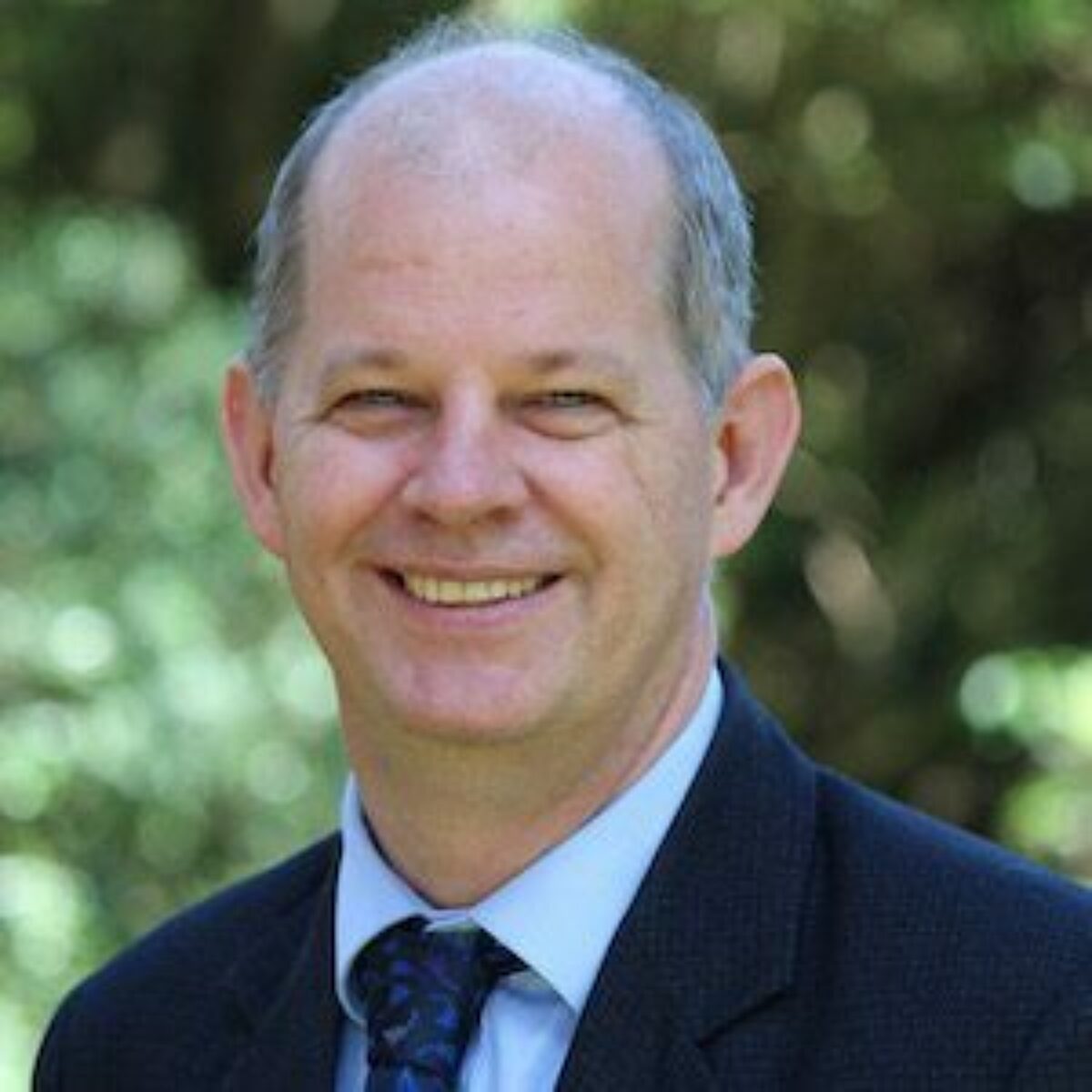 Dr Fraser Burling
Dr Fraser Burling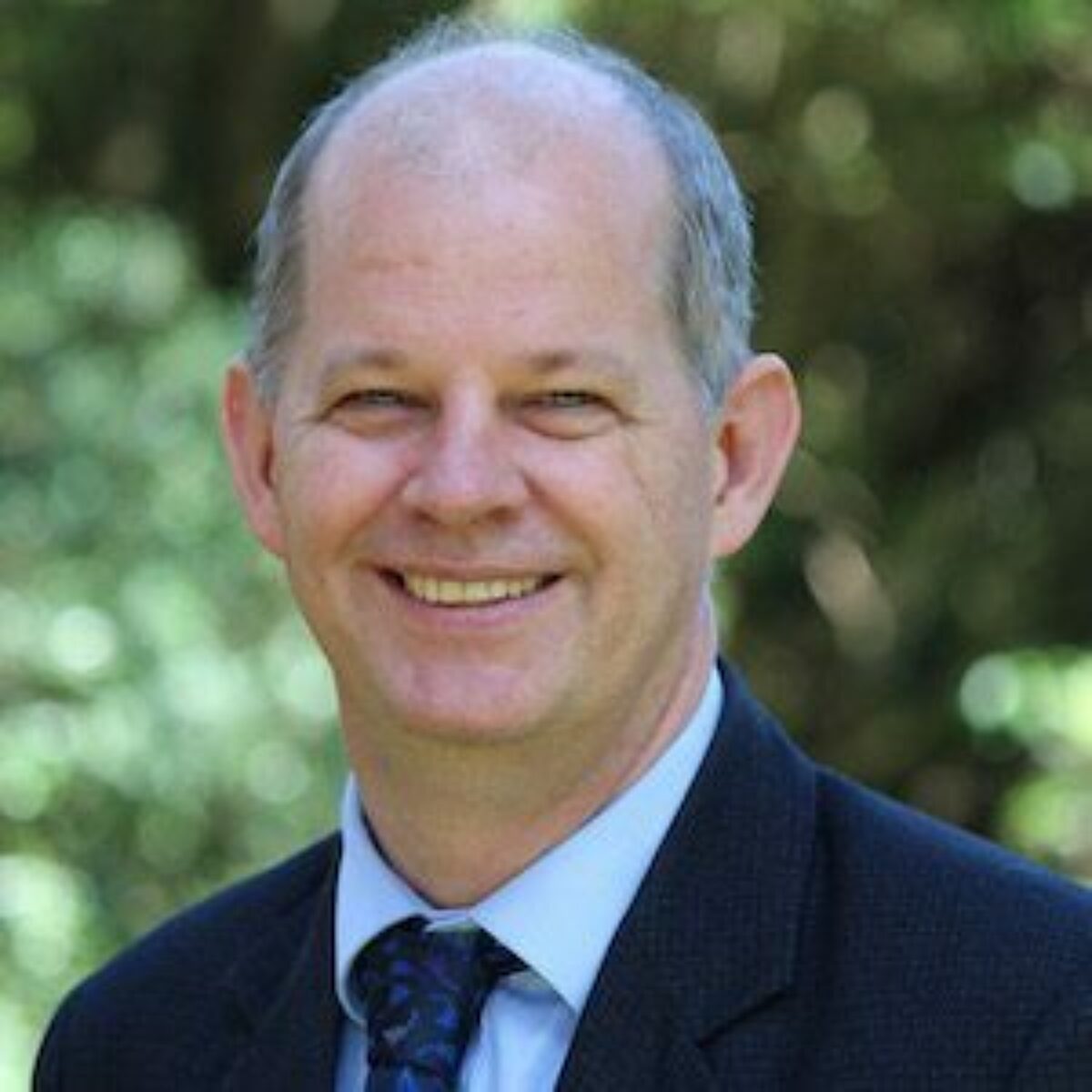 Fraser Burling (BHB, MBChB, Dip MSM, FRACP) is a rheumatologist and general physician with a sub-specialization in musculoskeletal medicine and Ehlers-Danlos syndrome (EDS). Trained in New Zealand, and graduating in 1993, he has been working in private practice since 2006. He went full-time private from 2012. He learned musculoskeletal medicine beyond the MSM diploma from Dr. Kenneth Orr, who trained under John Mennell, Jr. from St Thomas' Hospital in London. Dr. Orr combined these techniques with strengthening injections as taught by orthopaedic surgeon George Hackett. Dr. Burling applied these techniques to EDS patients as well, and from there developed the interest in EDS, including discovering that his wife and family are also affected.
He now has many hundreds of patients with EDS and is active within the international EDS community, seeking ways to provide even better care for people affected by this syndrome.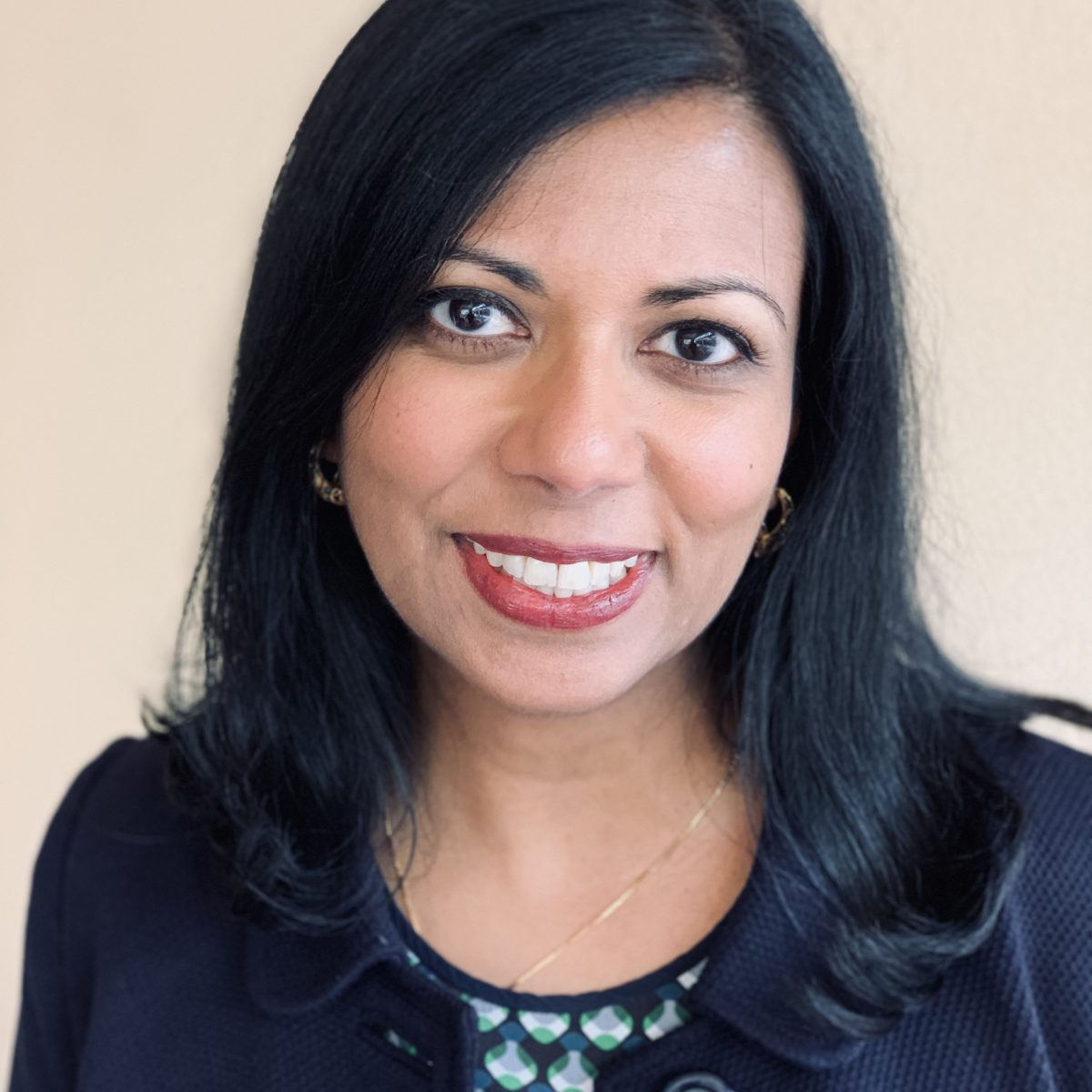 Dr Ramona Chryssidis
Dr Ramona Chryssidis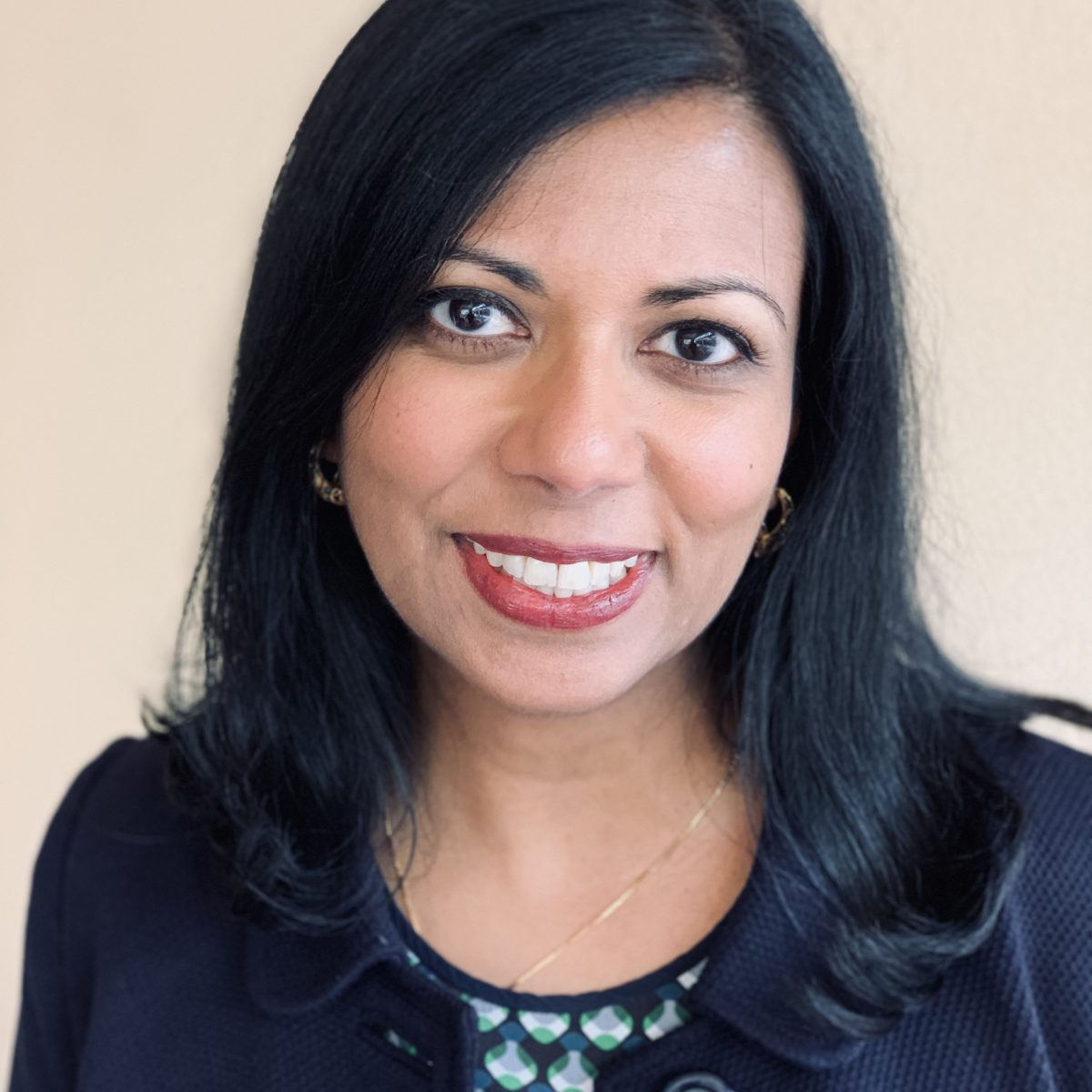 Ramona has been working in the field of Musculoskeletal Medicine since 2002. She is passionate about providing a comprehensive approach to managing musculoskeletal pain and dysfunction, aiming to understand and treat the cause of a patient's symptoms. Ramona has a special interest in a range of non-surgical treatment options. Combined with a thorough assessment, she treats chronic pain and musculoskeletal dysfunction using a number of modalities including prolotherapy, platelet rich plasma (PRP), trigger point injection, perineural injection treatment, peripheral nerve hydrodissection, dry needling and manual therapies. She uses ultrasound to aid diagnosis and guide injection therapies.
Ramona is a fellow of the RACGP and has a Graduate Diploma in Musculoskeletal Medicine and a Graduate Certificate in Health (Clinical Rehabilitation). She regularly attends workshops, conferences and training to keep her skills up to date. She is the treasurer of the Australian Association of Musculoskeletal Medicine (AAMM) and convenor and tutor for the Adelaide node of the AAMM certificate course. She was convenor of the AAMM annual conference in Adelaide in 2017. Ramona is also a tutor for Lyftogt Perineural Injection Treatment workshops. Ramona currently works at Wakefield Sports and Exercise Medicine Clinic and Smart Health Training and Services, in Adelaide.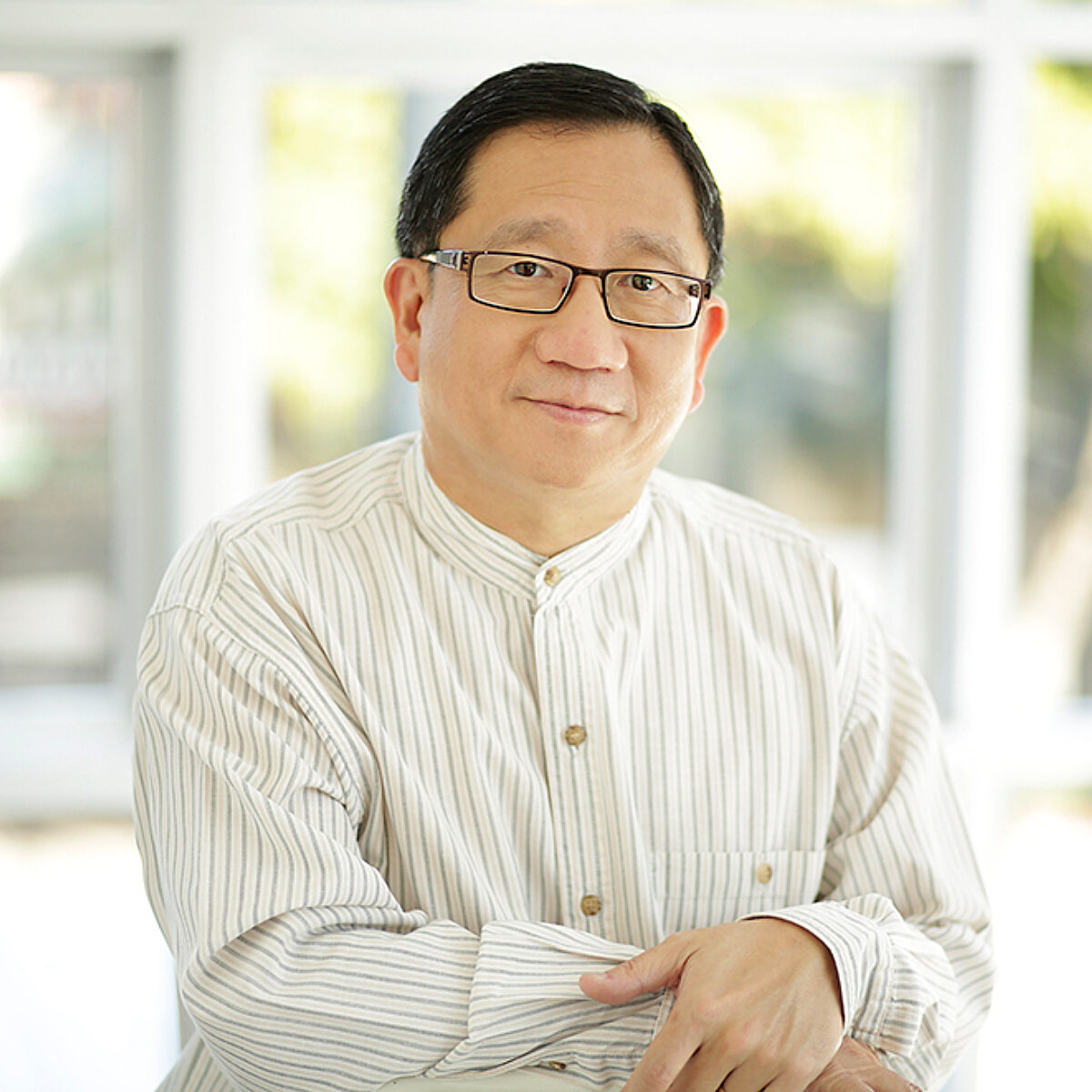 Dr Thomas Choong
Dr Thomas Choong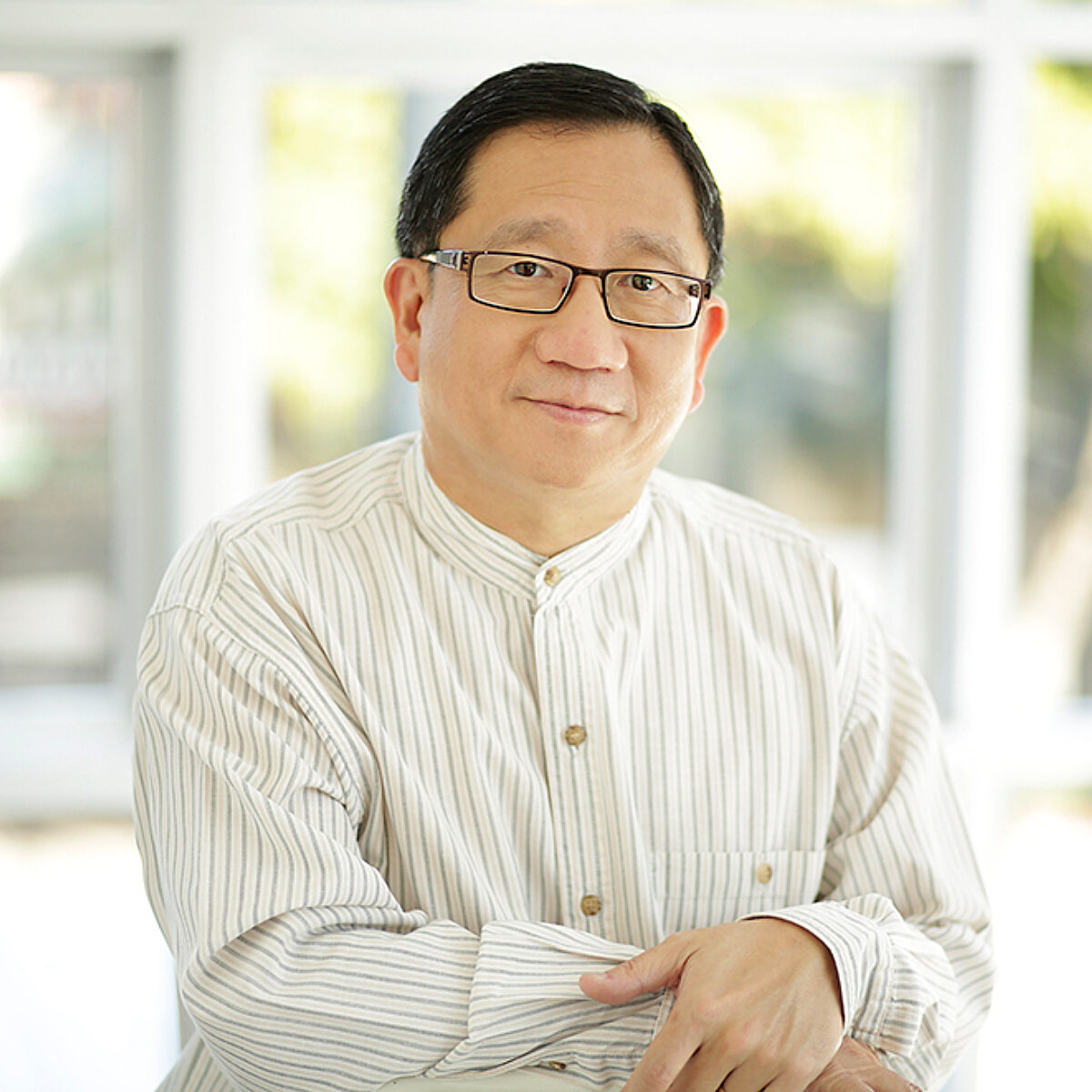 Dr. Thomas Choong is a graduate of the University of New South Wales Medical School, and has had a broad-based medical career spanning more than 30 years. He continues to be widely involved in the medical community as a teacher, lecturer and mentor.
He is passionate about recent advances in pain neuroscience and neuroplasticity and their relevance in the treatment of musculoskeletal pain. He is an innovator in the field of Intradermal Needling Therapy.
He sees the role of healthcare professionals is to facilitate healing, recovery and retraining. "We are facilitators, not healers." Of utmost importance is patient education which empowers patients to be involved in decision making and self-management.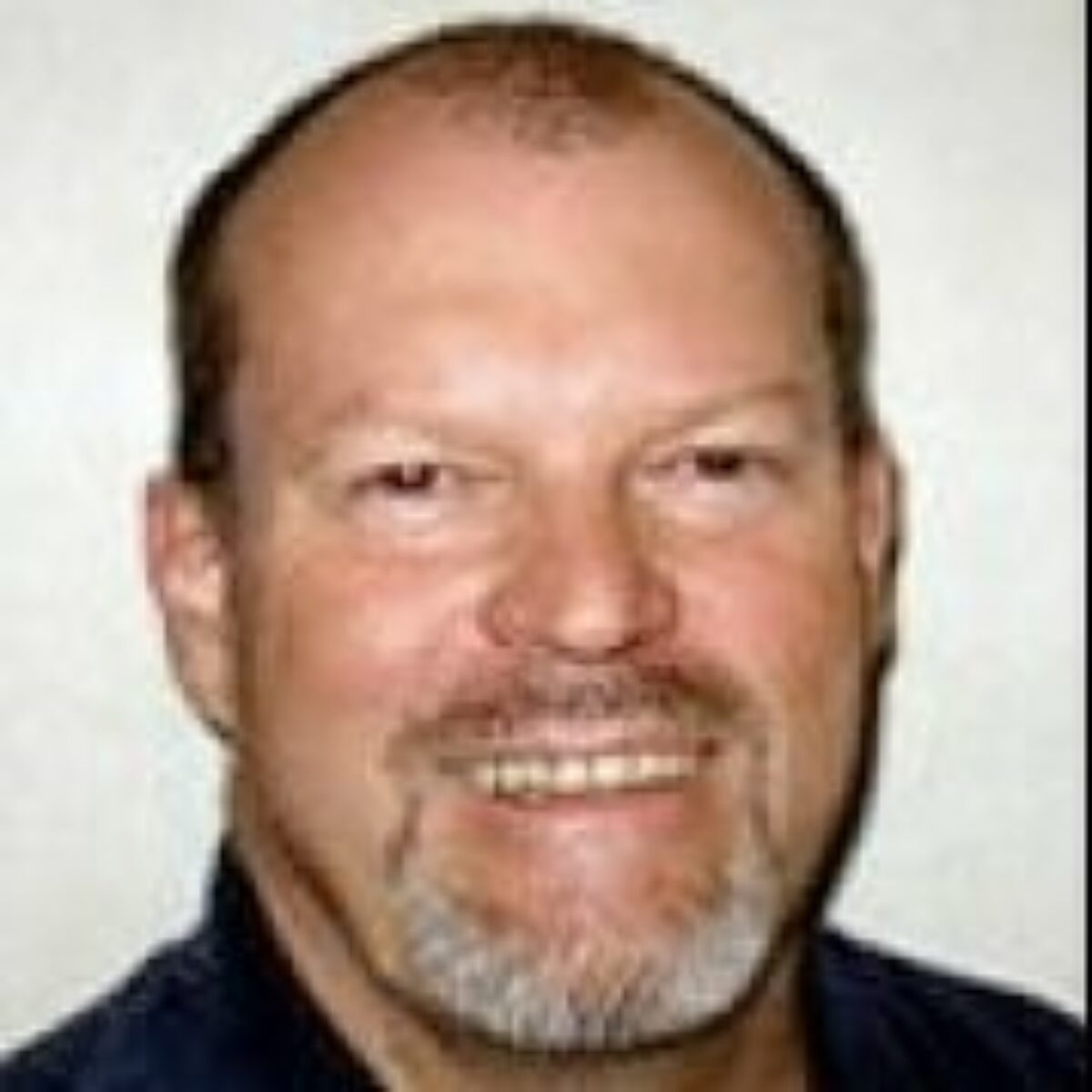 Mark Comerford
Mark Comerford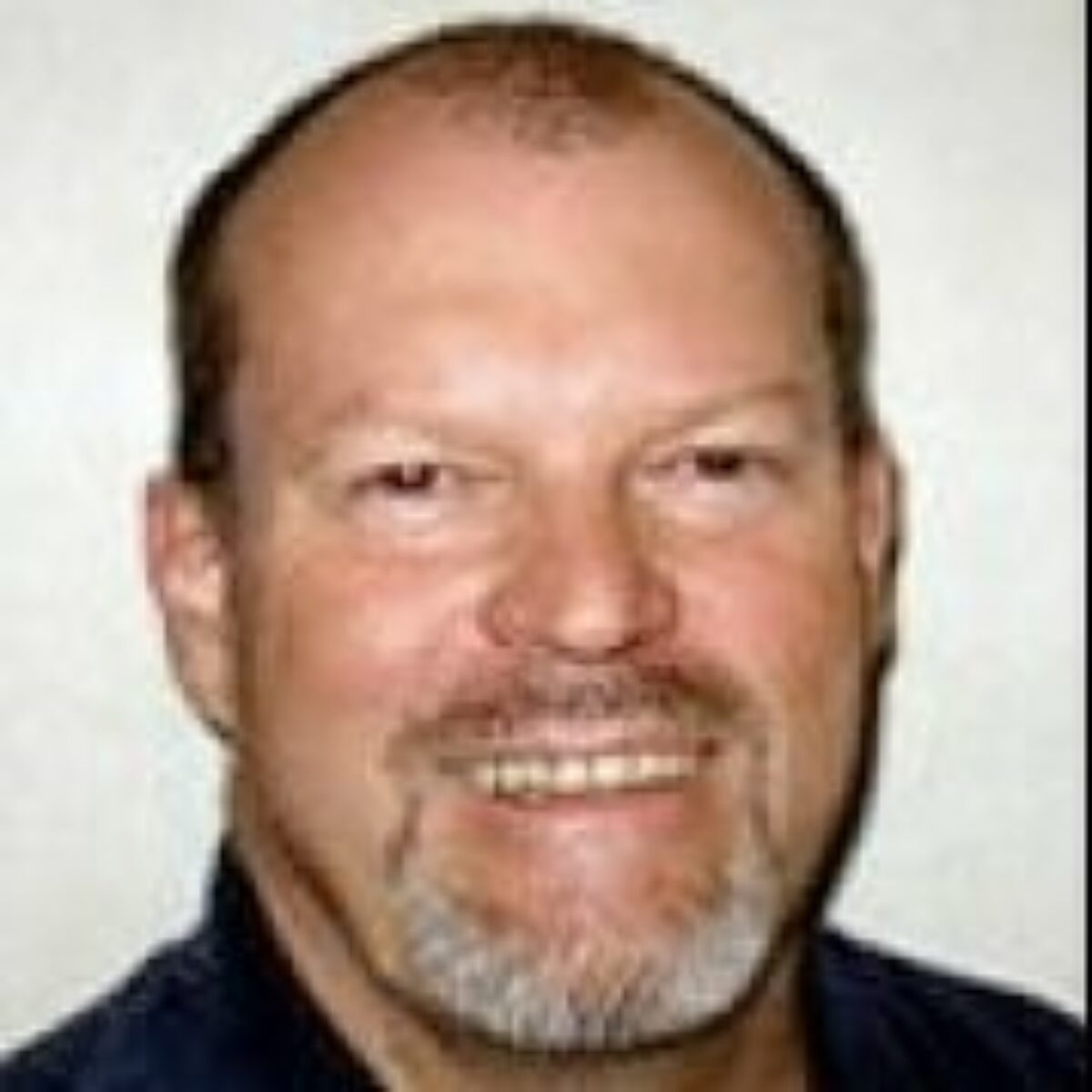 Mark is a physiotherapist and has been searching for the 'holy grail' of trying to understand movement and function ever since. He has been developing models to understand movement function; developing simple and structured ways of assessing and evaluating what goes wrong with movement when pain and disability come to visit and then doesn't go away. This has evolved into the Kinetic Control movement rehabilitation and The Performance Matrix consultancy which is now taught in over 35 countries by 25 accredited instructors. Being a principle partner in Performance Rehab, (Brisbane, Australia), he also keeps his hands and head 'active' by working clinically.
His special interests include validating diagnostic subgroups of movement impairment and promoting clinical reasoning frameworks supported by evidence-based practice to improve the standards of therapeutic exercise He has published papers on movement impairment and muscle function and a clinical text book on movement control training (Kinetic Control: the management of uncontrolled movement). He has had the opportunity to travel as an invited speaker at numerous international conferences.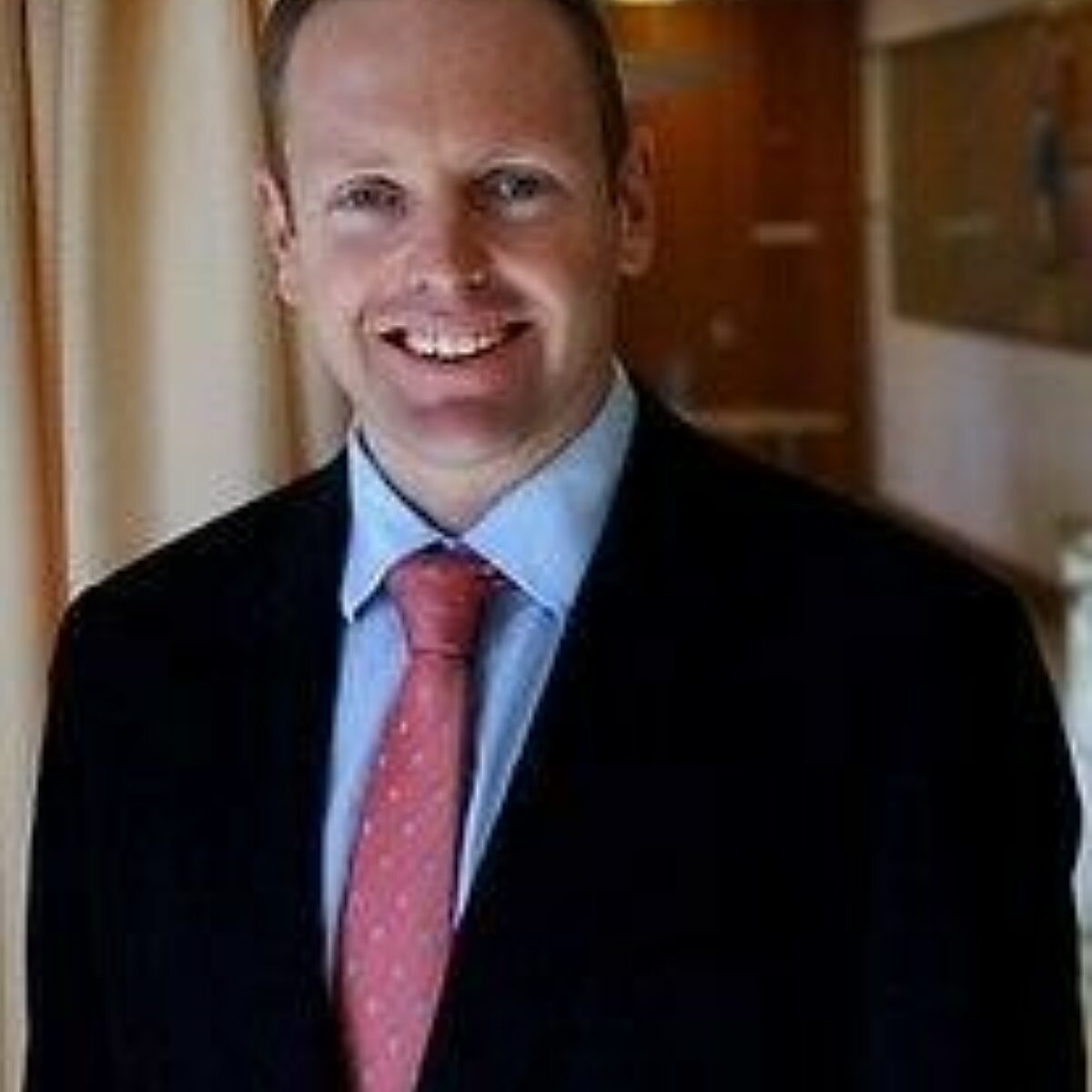 Dr Damien Finniss
Dr Damien Finniss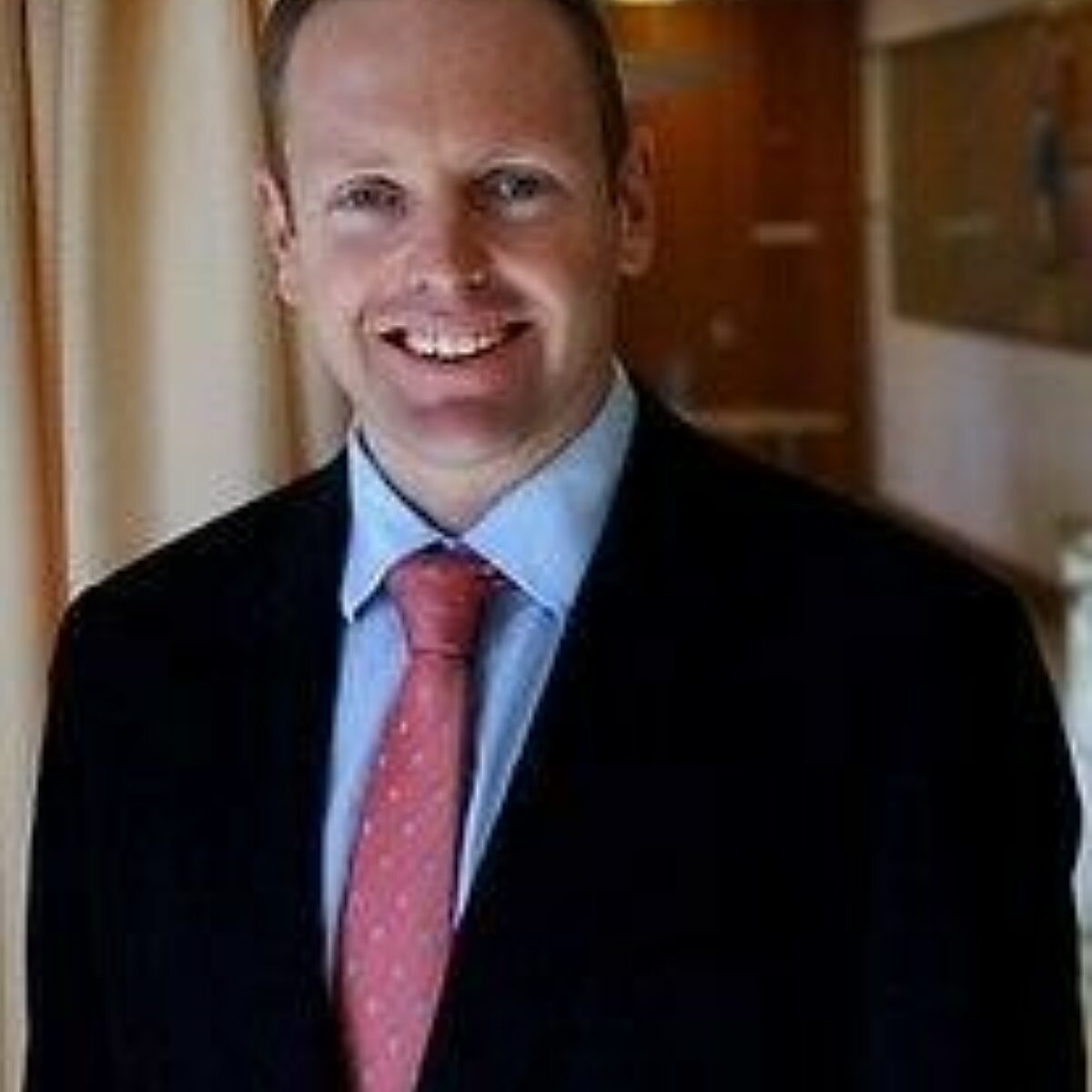 Professor Damien Finniss is a clinician and researcher at the Department of Anaesthesia and the University of Sydney Pain Management Research Institute, Royal North Shore Hospital. He has published numerous papers in International peer reviewed journals and contributed several book chapters in the field of placebo analgesia, particularly on clinical implications. He served as the Chair of the International Association for the Study of Pain (IASP) group on Placebo for 15 years and regularly presents his work at International meetings. He has held and continues to hold leadership positions in Pain Management in Australia and Internationally.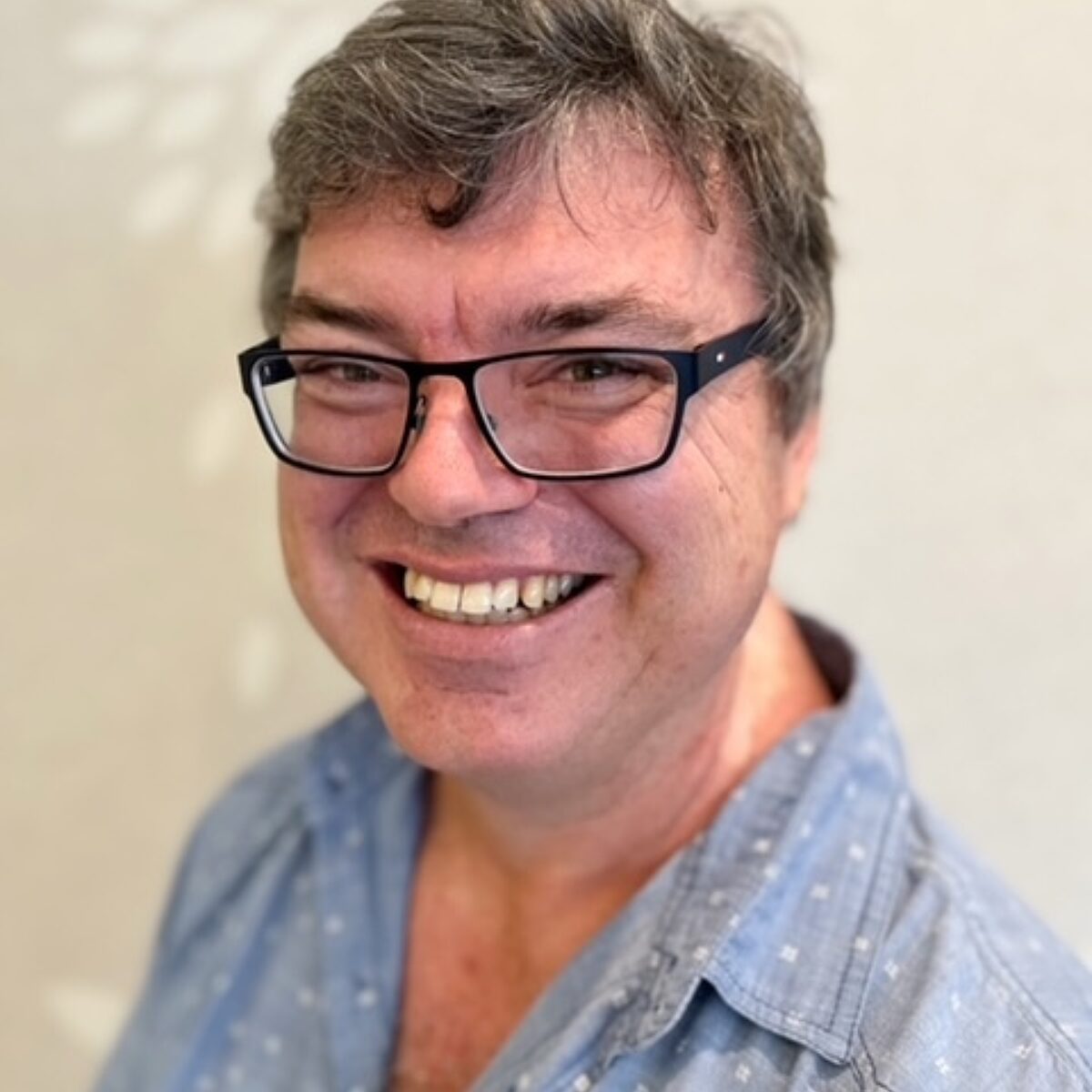 Dr Paul Frank
Dr Paul Frank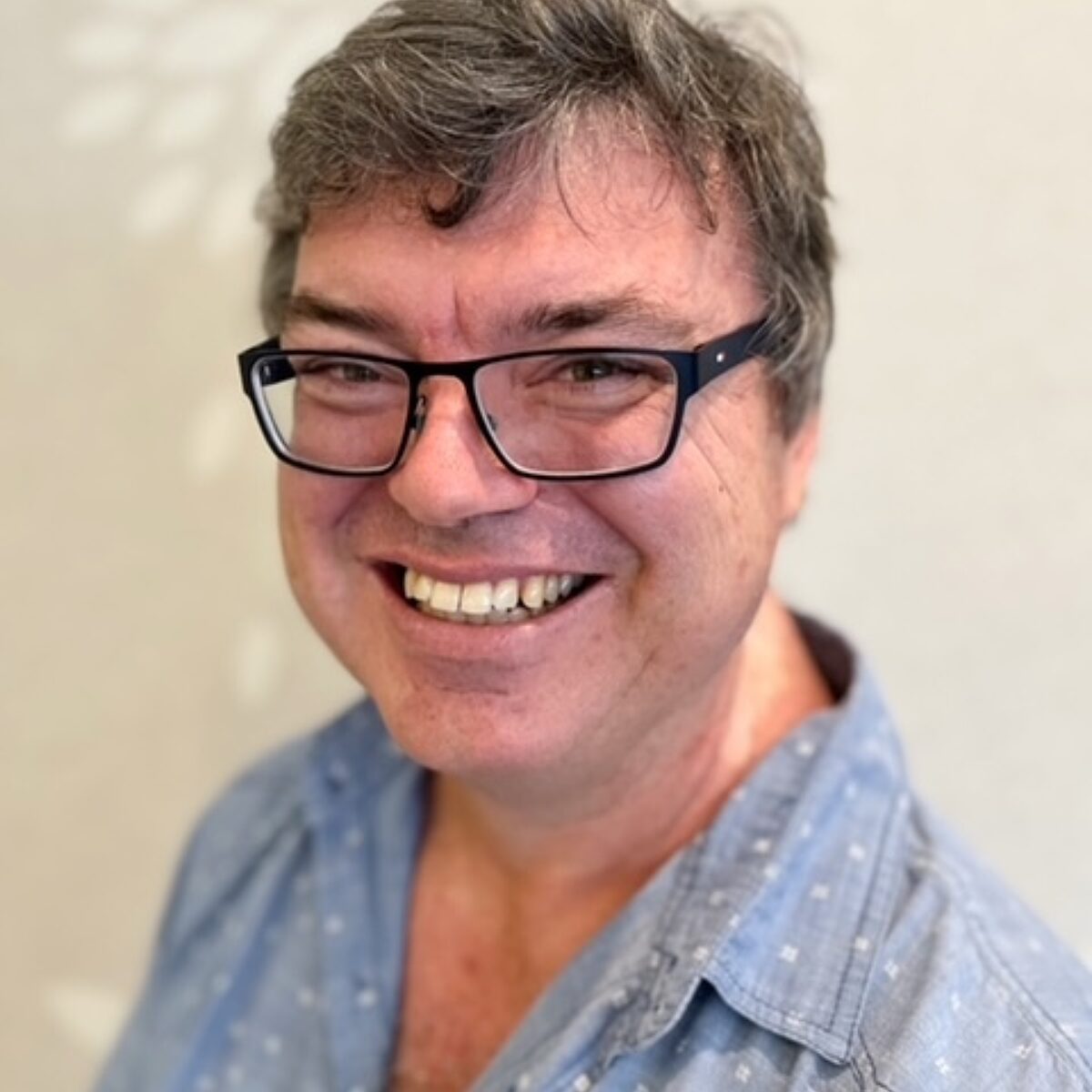 Dr Frank completed his internship at Nambour General Hospital in 1995 following graduation from the University of Queensland. He then spent some time in rural hospital / GP work in North Queensland where he developed an interest in both critical care and the holistic care of patients in a primary care setting. This led to him pursuing dual fellowships in anaesthesia and pain medicine that were awarded in early 2005. Following 12 months as a staff specialist at Royal Brisbane and Women's Hospital where time was split equally between anaesthesia and the Professor Tess Cramond Multidisciplinary Pain Centre, he made the decision to move back to the Sunshine Coast. Between 2006 and 2009 Dr Frank held a staff specialist position at Nambour General Hospital, before moving primarily into private practice from 2010.
Dr Frank has a particular interest in ultrasound guided procedures for both pain management procedures and anaesthetics. His anaesthetic practice is primarily orthopaedic where ultrasound guided peripheral nerve blocks can contribute to optimal perioperative pain management in addition to enhancing the anaesthetic for the procedure.
His private pain clinic is separate to his anaesthetic practice and is located in Buderim.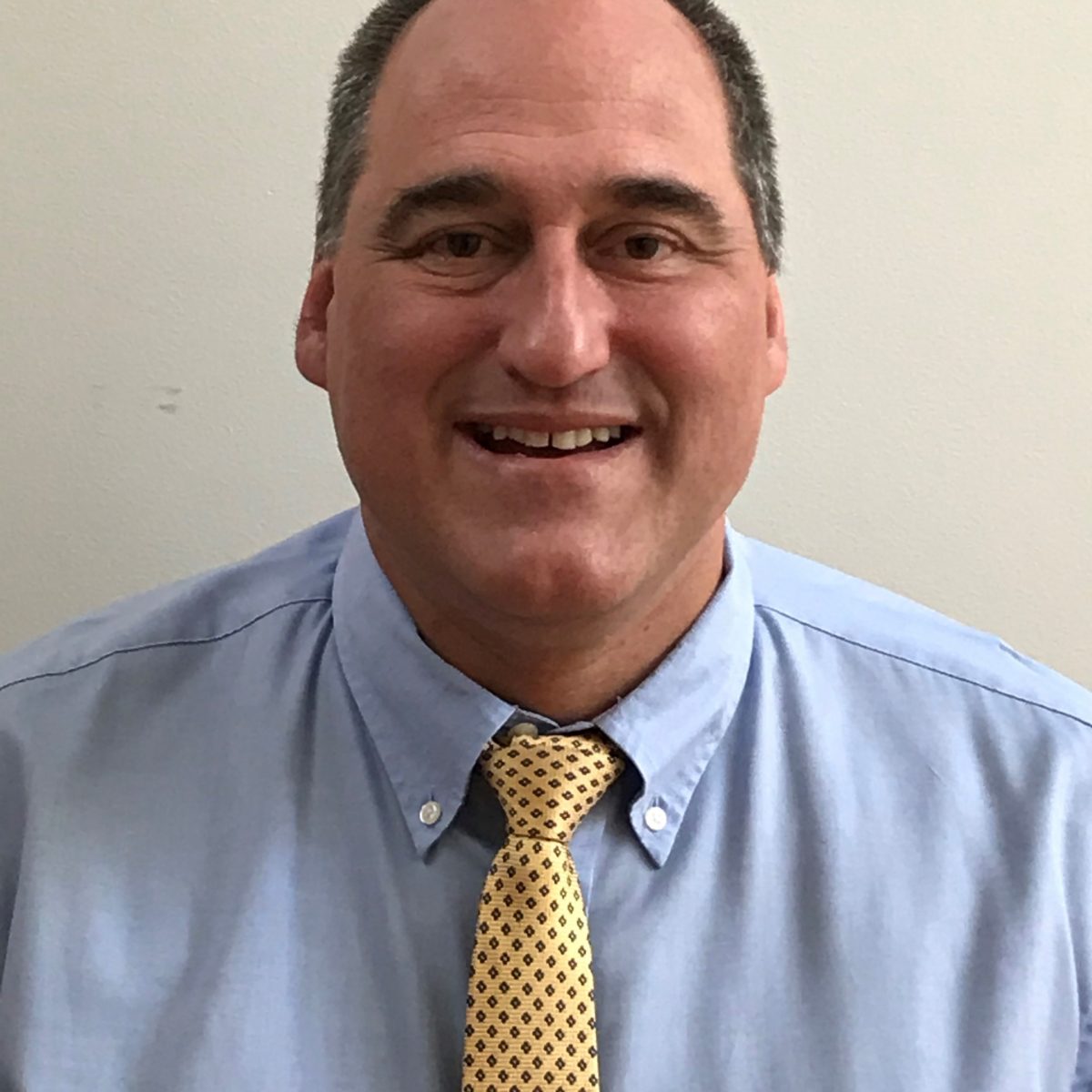 Dr Peter Georgius
Dr Peter Georgius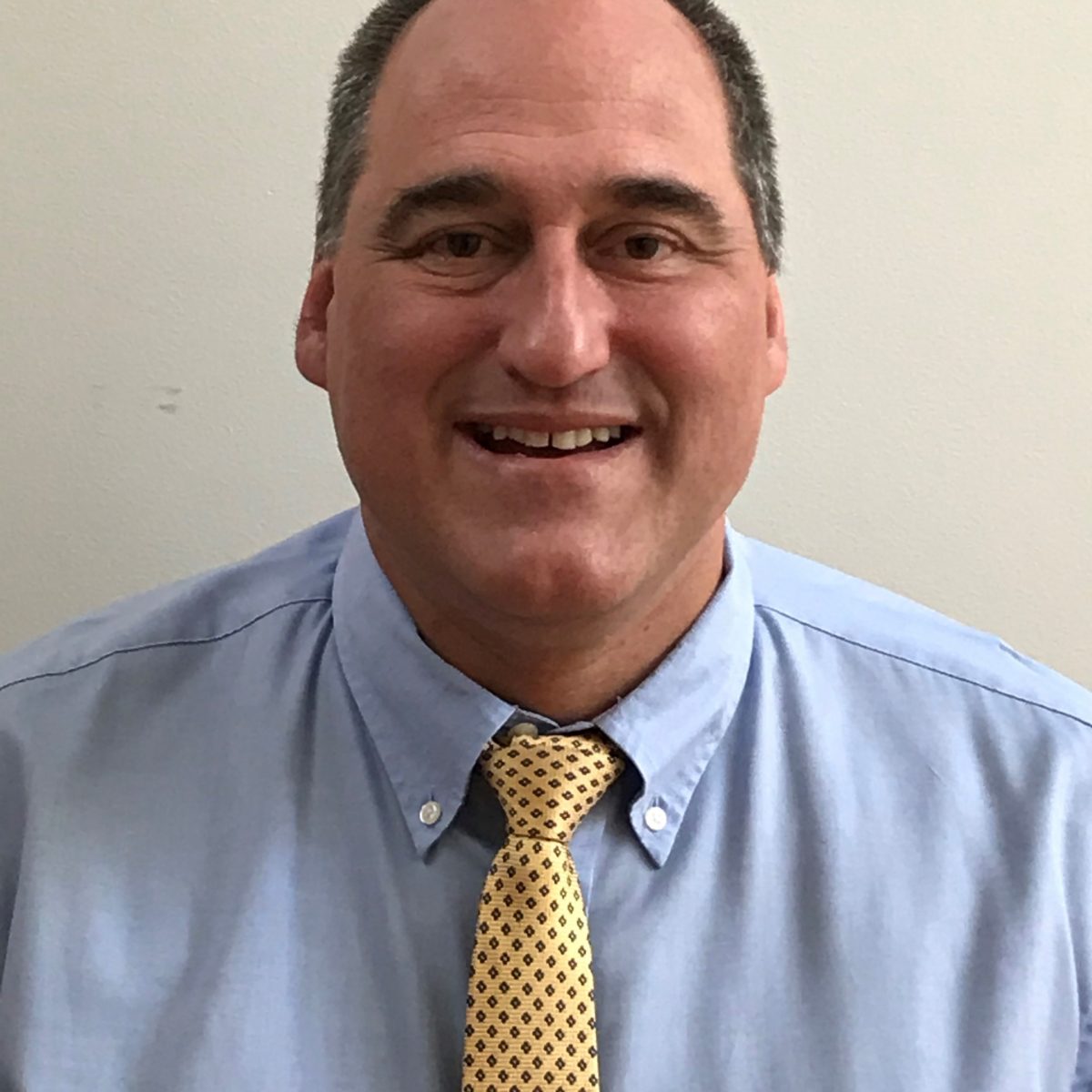 Dr. Georgius has been in private practice on Queensland's Sunshine Coast since 2008 and has extensive experience in all aspects of musculo-skeletal and neurological rehabilitation. His scope of practice includes pain management and the rehabilitation of patients with complex conditions. He has expertise in advanced pain management procedures including diagnostic blocks, radiofrequency neurotomies, dorsal column stimulators and peripheral nerve stimulators. He also has expertise in complex pain conditions such as Complex Regional Pain Syndrome (CRPS) and employs the latest techniques in assessment and therapy, including neuroplasticity therapies such as Graded Motor Imagery.
After completing his basic surgical training in Melbourne in 2002, he went on to achieve his Pain Fellowship in Tasmania in 2004, and in 2007, completed his Fellowship in Rehabilitation Medicine in Melbourne. In 2012 Dr. Georgius was appointed Director of the Rehabilitation Unit at Nambour Selangor Private Hospital and Noosa Private Hospital in 2014. He provides services to Sunshine Coast University Private Hospital and The Sunshine Coast Private Hospital, and holds clinics at Noosa Heads and Sunshine Coast University Hospital.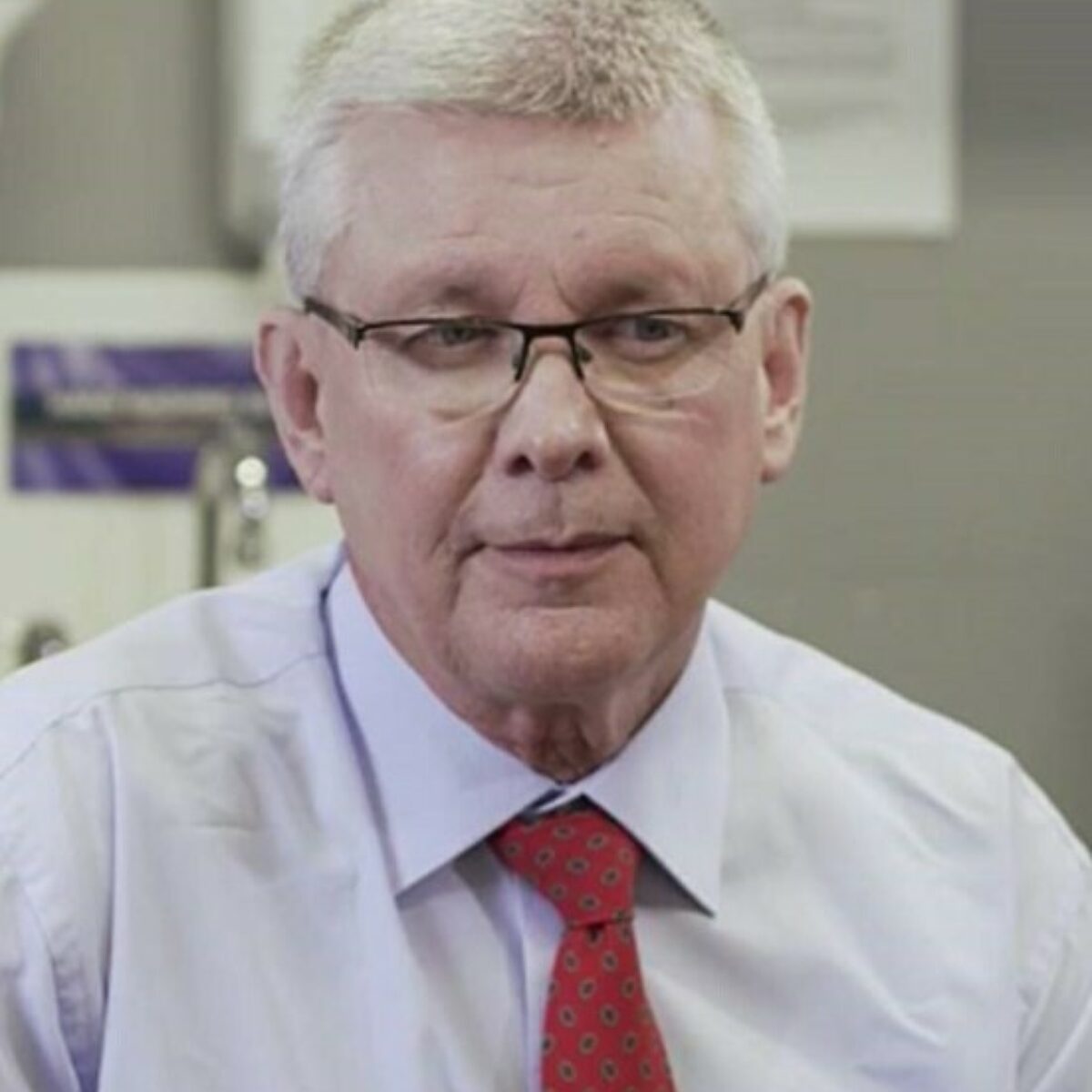 Dr Geoff Harding
Dr Geoff Harding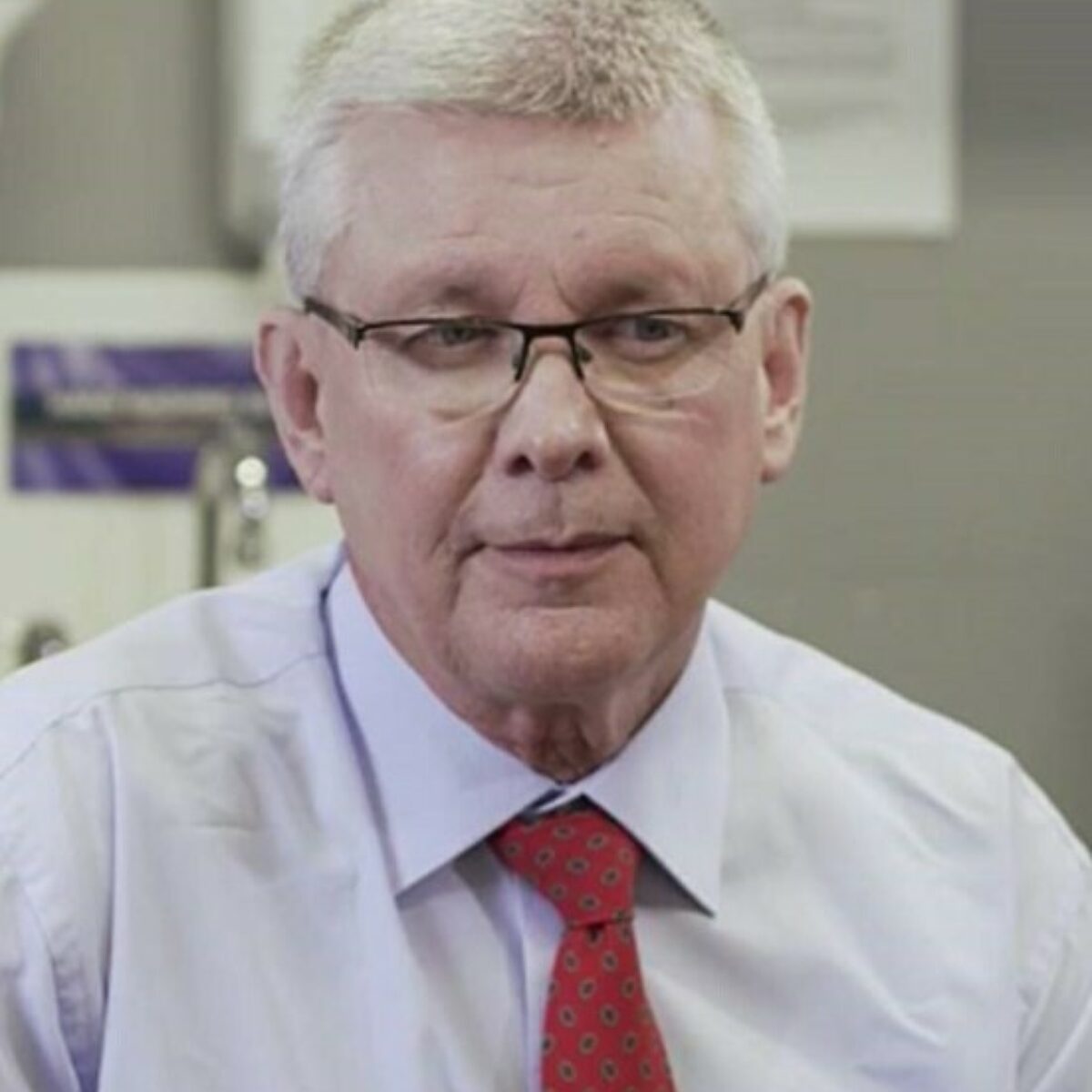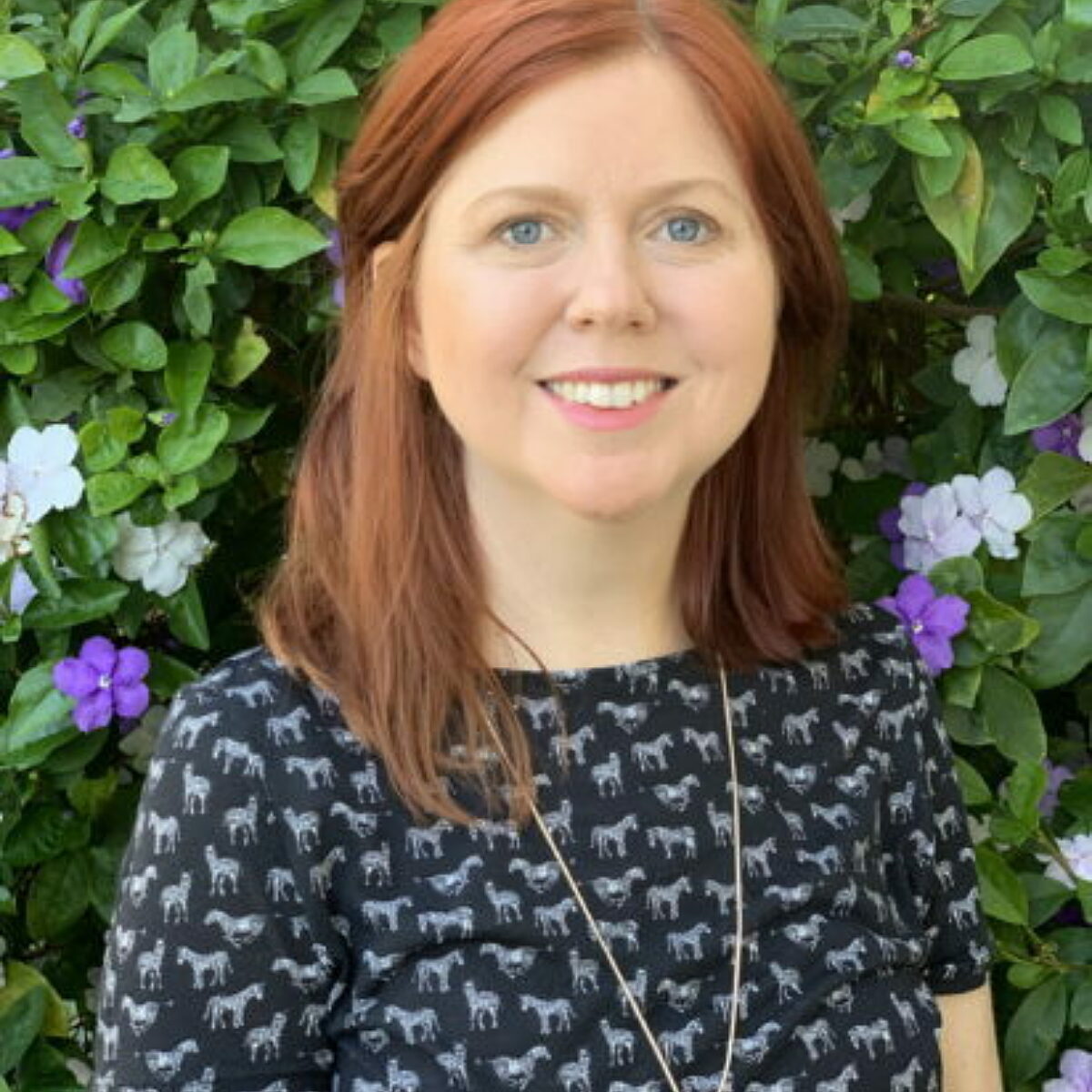 Ms Sharon Hennessey
Ms Sharon Hennessey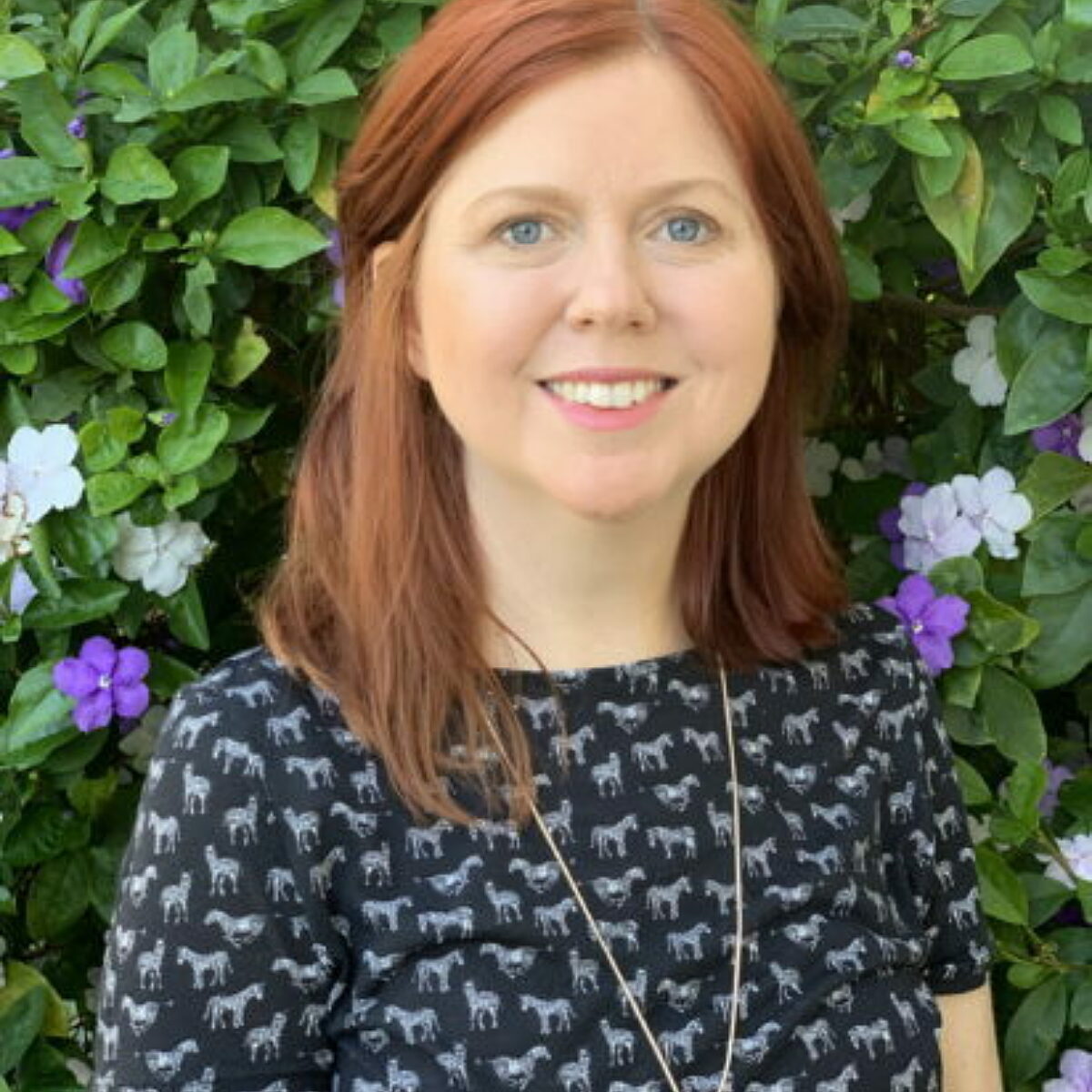 Sharon Hennessey is the founder and principal of Not Just Bendy Hypermobility Services which became a business specifically targeted to those with issues associated with connective tissue disorders in 2020.  Sharon has developed Notjustbendy.com and Not Just Bendy Hypermobility Services to improve the dissemination of practical education strategies to professionals treating hypermobility and the people who struggle with this condition on a daily basis. Sharon leads a team of eight physiotherapists and practices out of a custom-built practice in Eight Mile Plains on the Southside of Brisbane.  She brings her 25 years of experience as a physiotherapist and diverse experience and education as well as lived experience as a client and a mother of hypermobility.
Sharon completed her Physiotherapy degree, a Bachelor of Physiotherapy with concurrent research-based honors, at the University of Queensland in 1997. In the first five years of her career, Sharon worked in a diverse range of physiotherapy special interest areas including general hospital medical/surgical, intensive care, burns, paediatrics, women's health, neurology, rheumatology, amputees, orthopaedics, hydrotherapy, inpatient/outpatient neuro-rehabilitation, gerontology, palliative care and musculoskeletal outpatients.
Sharon has worked in major teaching hospitals in Brisbane, Australia and London, England as well as smaller rural based clinics and urban practices. As well as working in various hospital facilities, Sharon worked concurrently in musculo-skeletal outpatients/private practice for the first eight years of her career.  Being exposed to a wide range of physiotherapy expertise areas in her early career has given Sharon a very extensive understanding of physiotherapy management of disease and medical conditions that often occur concurrently with complex hypermobility including cardiac, lung, neurological, psychological, digestive, post-surgical and the need for paced rehabilitation.
In the more recent 19 years of her career she has worked solely in Brisbane in private physiotherapy practices.  Having delivered approximately 15,000 sessions of physiotherapy she has a wealth of knowledge regarding joint and muscle issues. 
Sharon has always had special passion for treating those with Hypermobility Spectrum Disorder and Hypermobile Ehlers-Danlos syndrome (hEDS). Being hypermobile herself, she has experimented with a variety of management approaches throughout her life using herself as "guinea pig" for multiple different treatments & physiotherapy styles.  She aims to achieve improvements for patients with individualized and paced exercise programs. Sharon uses a problem-solving approach to achieve goals and improve function in this often-complicated group of individuals.  It is due to this passion that Not Just Bendy Hypermobility Services opened in June 2020. Initially operating out the Physiotec building in Tarragindi, before moving to its own custom built location in Eight Mile Plains in mid 2022.
Sharon has a special interest treating those with hip/pelvic issues, foot issues and shoulder issues (including recurrent dislocation/subluxation).  She has extensive experience in developing targeted rehabilitation programs and teaching pilates, use of real time ultrasound for muscle recruitment training, integrated dry needling approaches. Muscle Energy techniques for the ribs/chest and the use of Electrical muscle stimulation.
Sharon is also passionate about educating other health professional in assessment and management of hypermobility and its associated co-morbidities and has presented talks for the Australian Physiotherapy Association, EDS ECHO group and at a recent Rheumatology conference.  Sharon is a member of the International Committee of physiotherapists tasked with developing a pathway for the diagnosis and management of upper neck instability (also known as CCI) with a publication on this topic published in the Frontiers of Medicine Journal.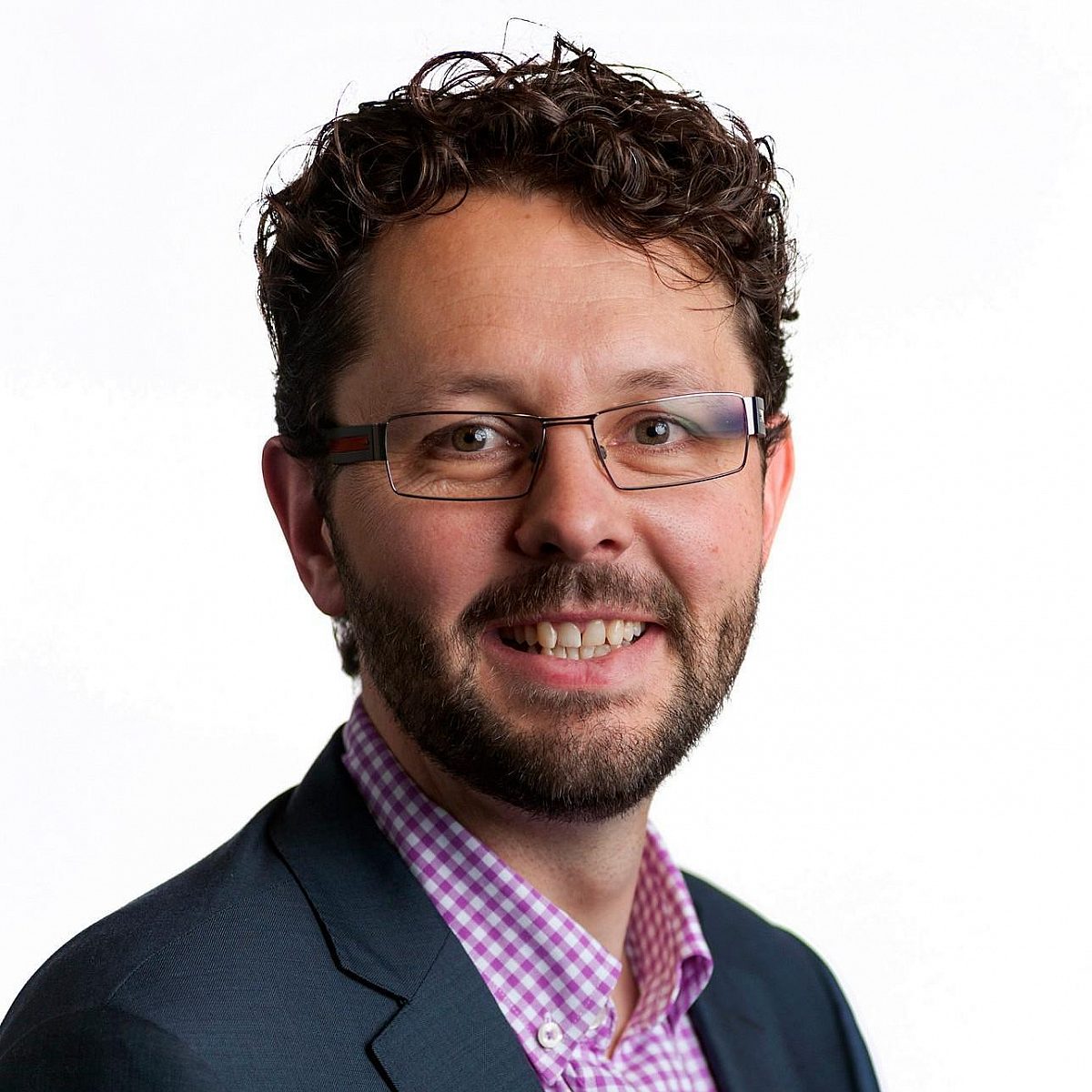 Professor Mark Hutchinson
Professor Mark Hutchinson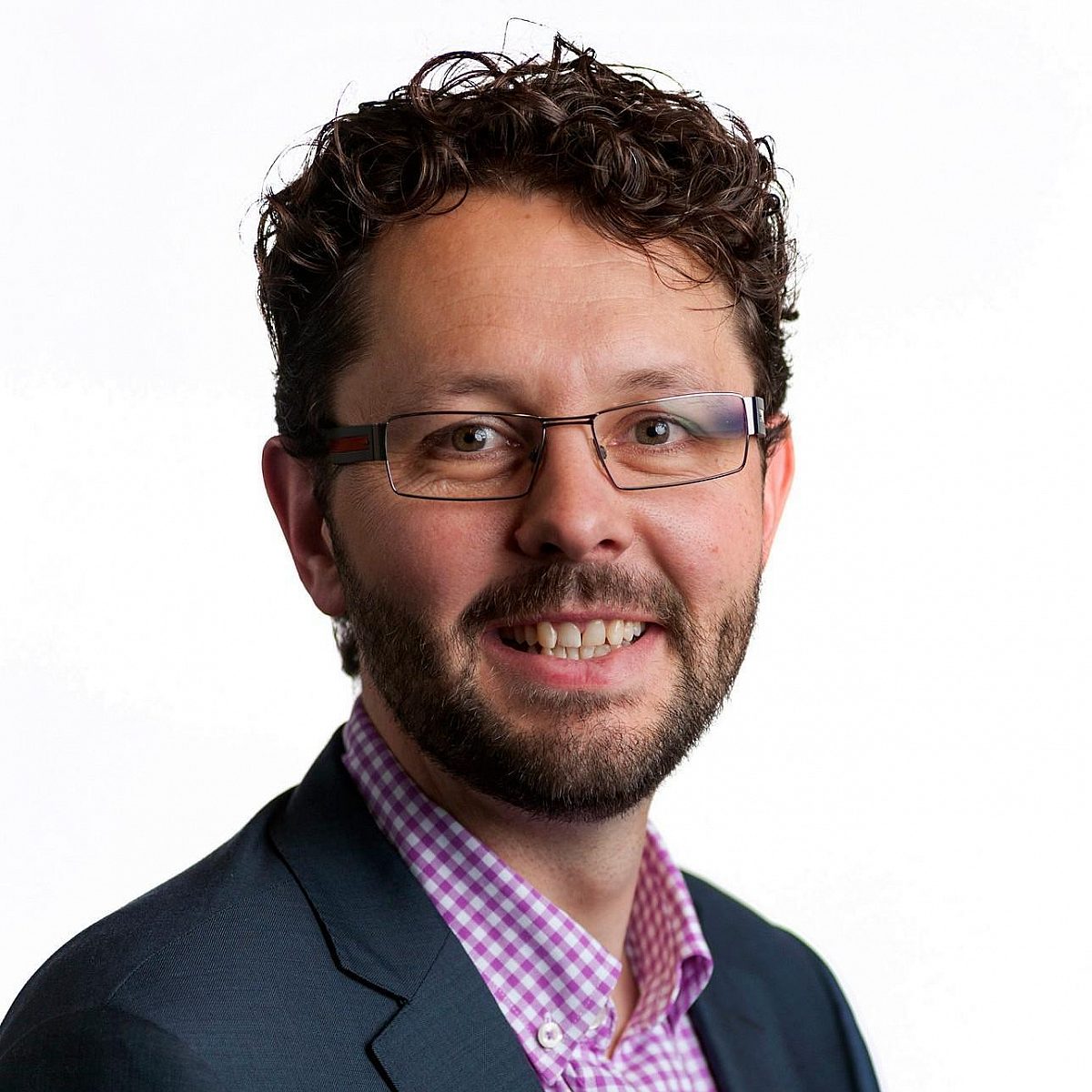 Professor Hutchinson is the Director of the ARC Centre of Excellence for Nanoscale BioPhotonics (CNBP), an Australian Research Council Future Fellow and a Professor within the Adelaide Medical School at the University of Adelaide. Mark is also President-elect to Science and Technology Australia, the peak body in Australia that represents 88,000 scientists.
Professor Hutchinson's research explores the "other brain" or the other 90% of cells in the brain and spinal cord. These immune-like cells are termed glia. Mark's research has implicated the brain immune-like cells in the action of drugs of dependence and the negative side effects of pain treatments. He has pioneered research which has led to the discovery of novel drug activity at innate immune receptors. His work has enabled the translation of compounds at the lab bench to clinical agents used at the bedside.
In his role as Director of the CNBP he is responsible for the research program of the ARC Centre of Excellence with $50M of funding headquartered at The University of Adelaide, with nodes at Macquarie University and UNSW, Sydney, the RMIT, Melbourne and Griffith University Qld. The CNBP is partnered with universities and companies in Europe, the US and China, as well as other Australian institutions. Prof Hutchinson's work with the CNBP is to "Discover new approaches to measure nano-scale dynamic phenomena in living systems" and allow the first minimally invasive realtime visualisations of the "other brain".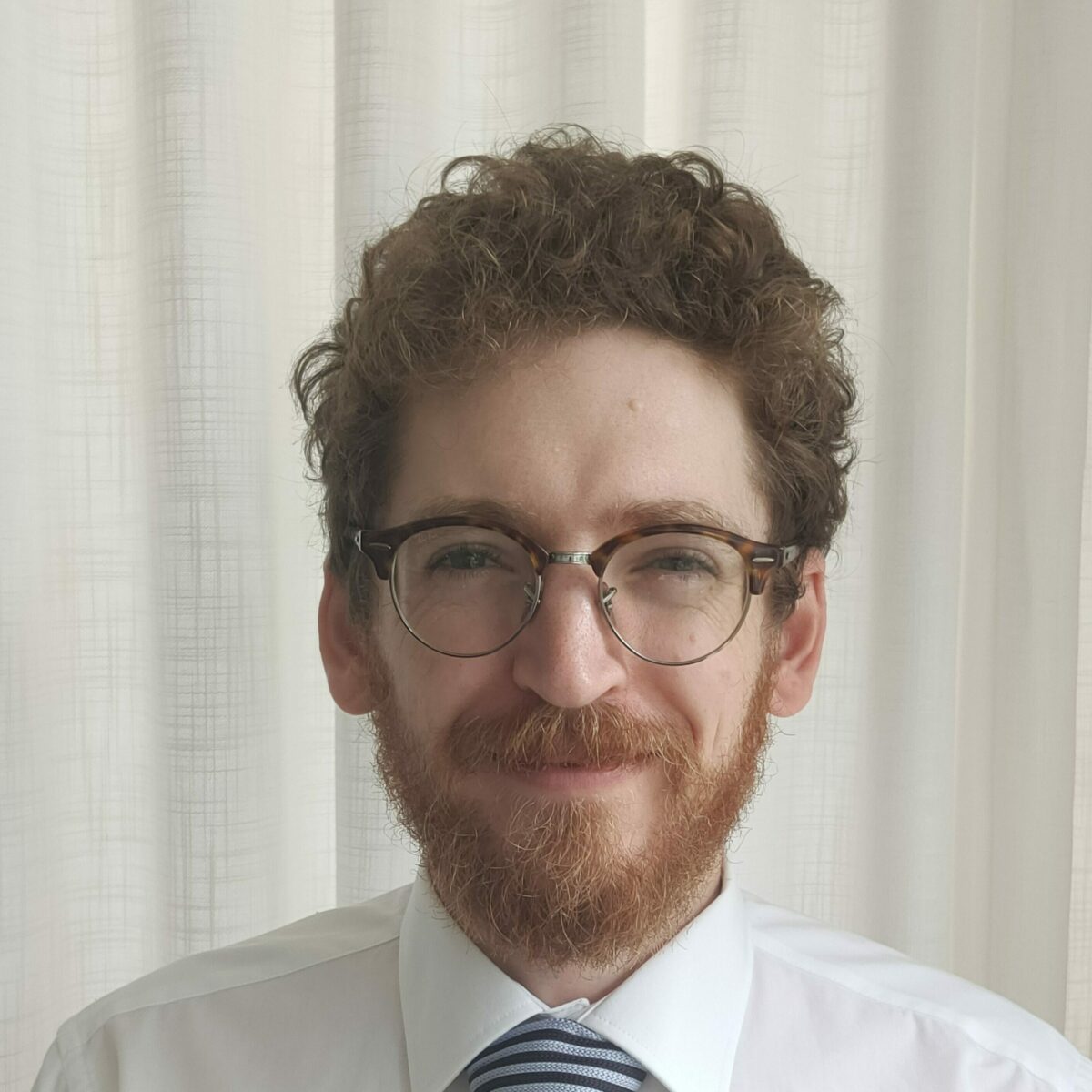 Dr Robert Illingworth
Dr Robert Illingworth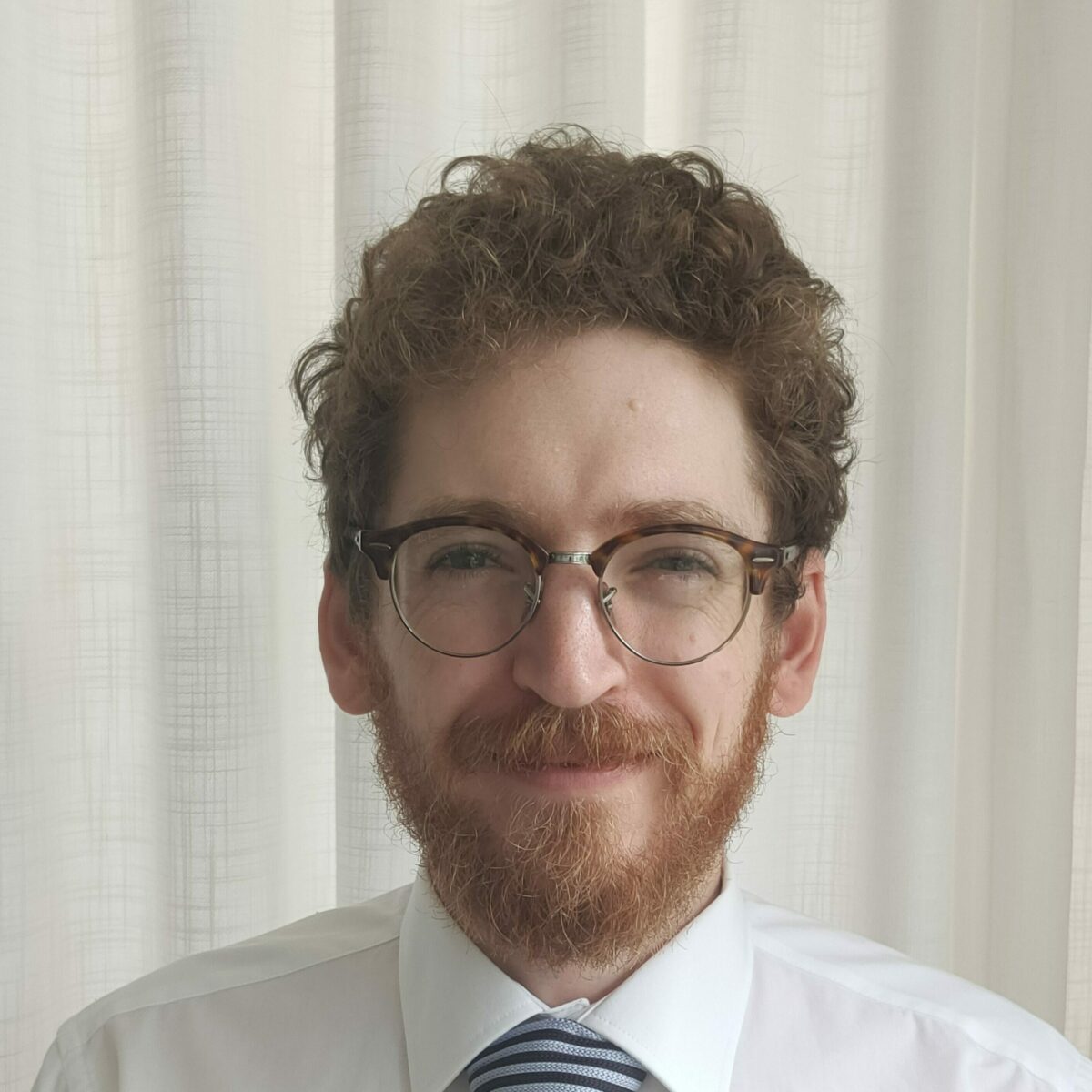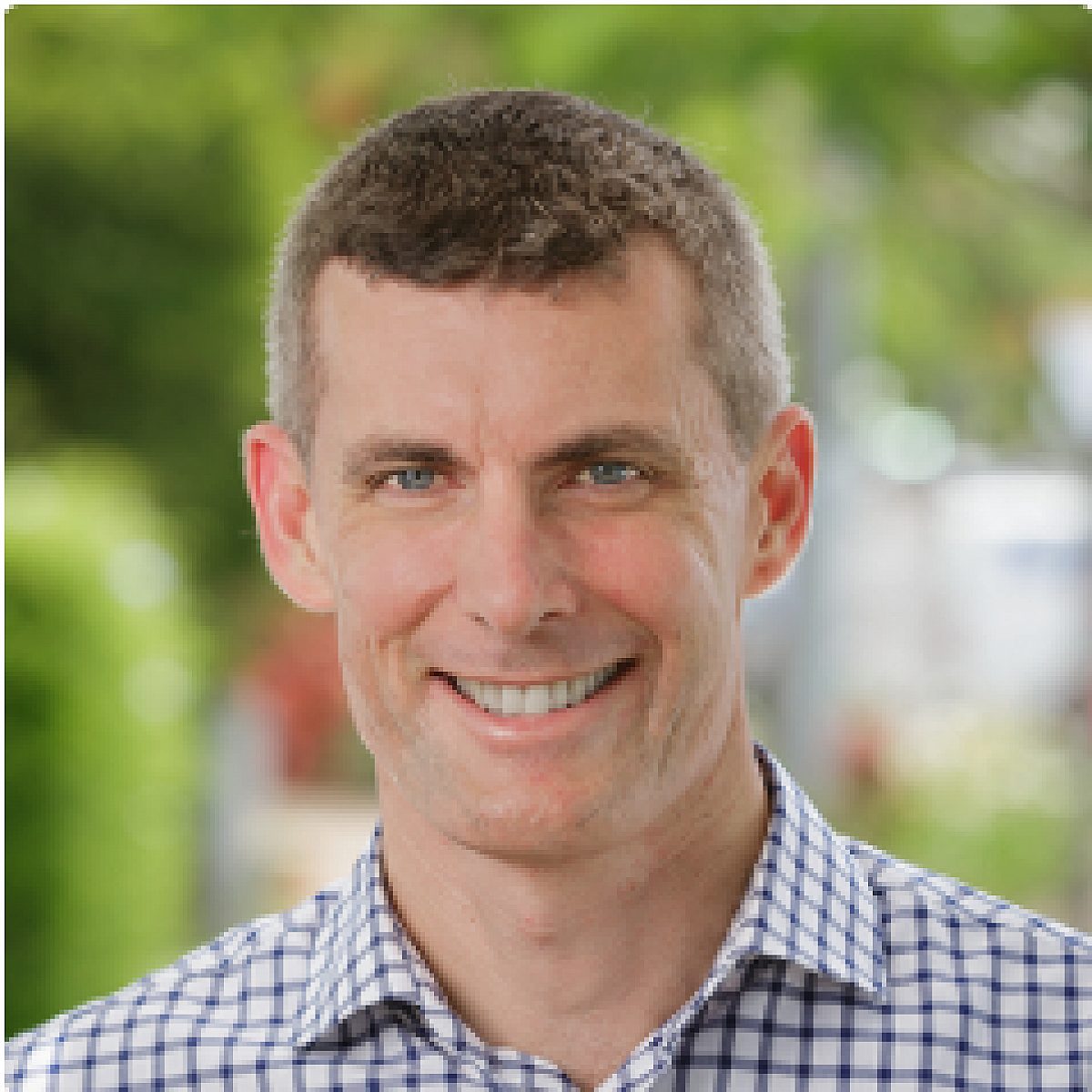 Dr Bruce Jones
Dr Bruce Jones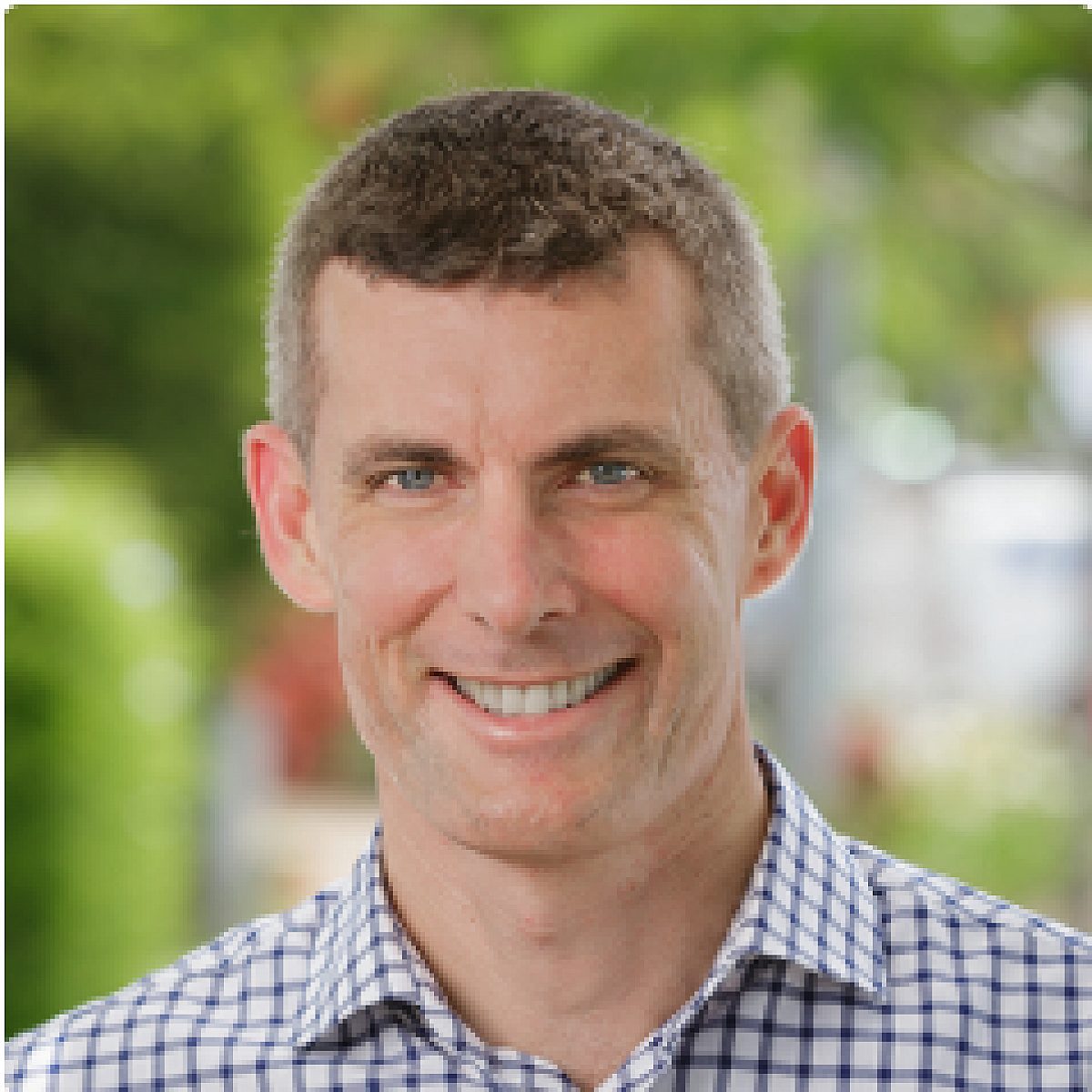 Bruce is a GP who has worked extensively in the Special Interest area of Musculoskeletal Medicine since 2009. He adopts a holistic, multimodal approach and is open-minded about new and emerging technologies, research and management approaches in this challenging and exciting field of medicine. He utilises a range of non-surgical modalities to modulate pain and dysfunction including trigger point injection, nerve hydrodissection, Regenerative Injection Therapies (Dextrose Prolotherapy, Platelet Rich Plasma (PRP)), Lyftogt Perineural Injection Treatment and manual therapy. He enjoys using ultrasound to assist in these approaches. Bruce has a strong interest in chronic pain education and the management of patients with Hypermobility Syndromes and related comorbidities.
Bruce is Medical Director of the multidisciplinary clinic Brisbane Integrated Pain Care and is Vice-President of the Australian Association of Musculoskeletal Medicine.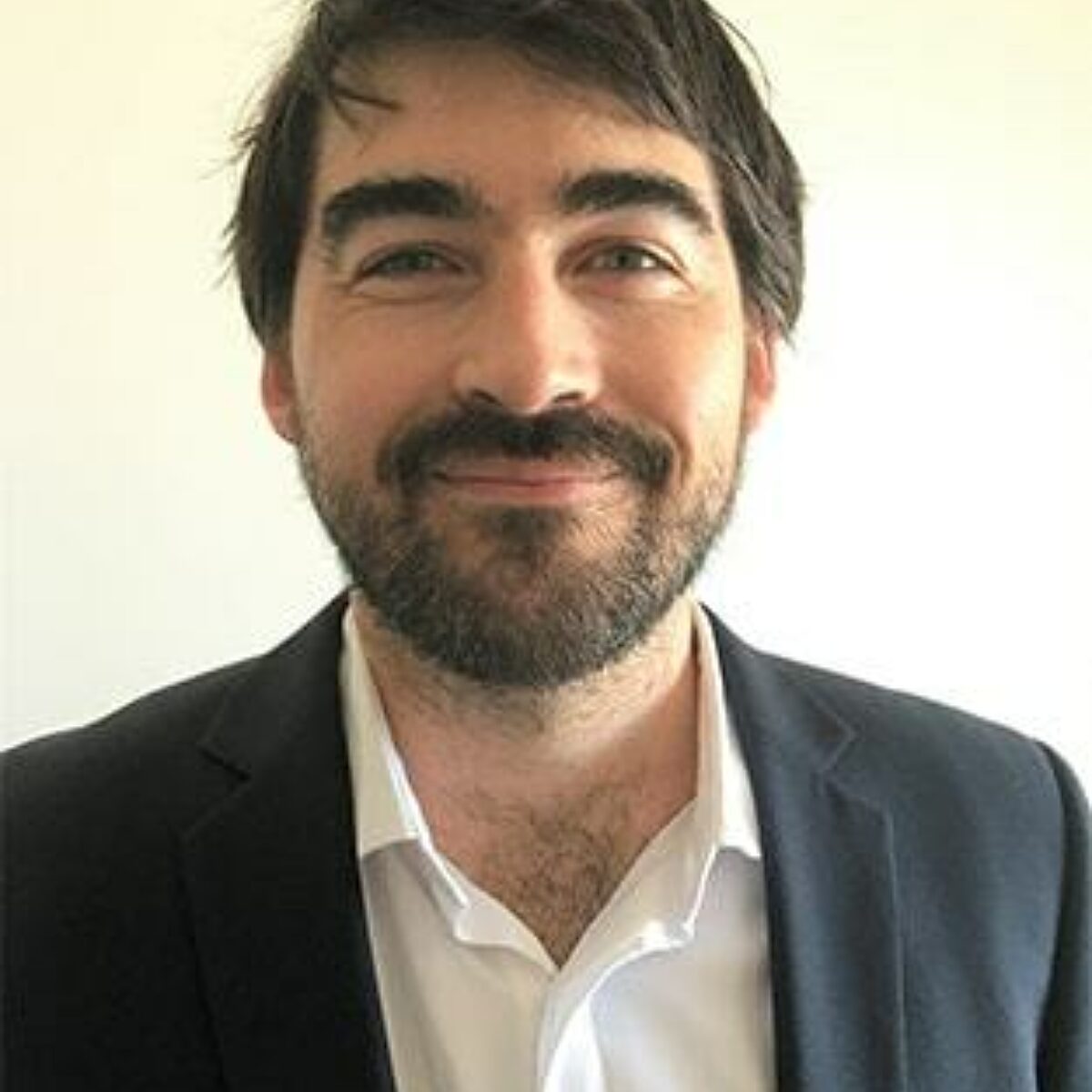 Dr Joe Kluver
Dr Joe Kluver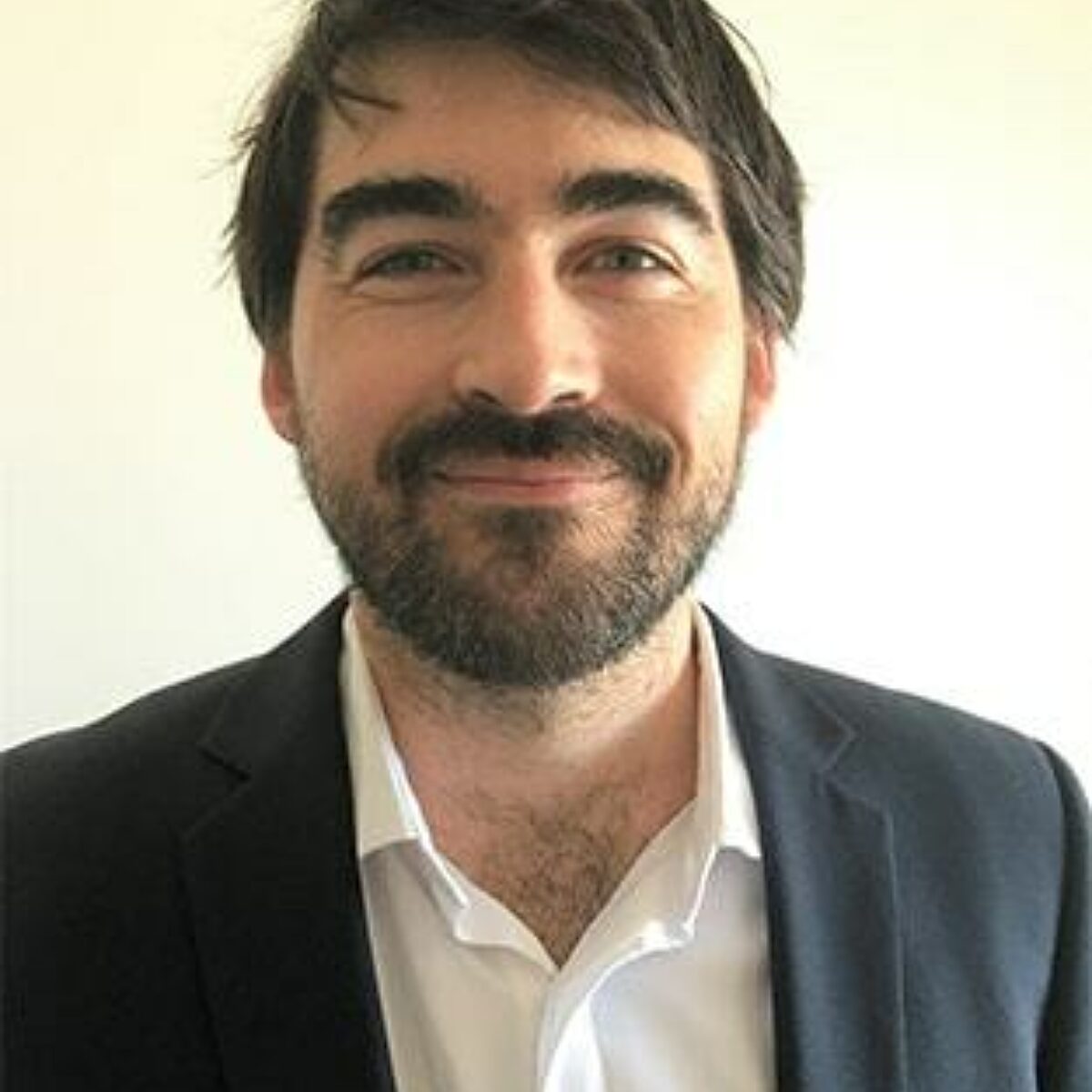 Dr Kluver brings an interdisciplinary approach to pain medicine especially in complex pain issues. He is Acting Clinical Director of the Metro South Persistent Pain Management Service. An effective communicator, Dr Kluver is also strong advocate of education and training of medical practitioners, including upskilling general practioners and is involved in a number of research projects in the pain management field.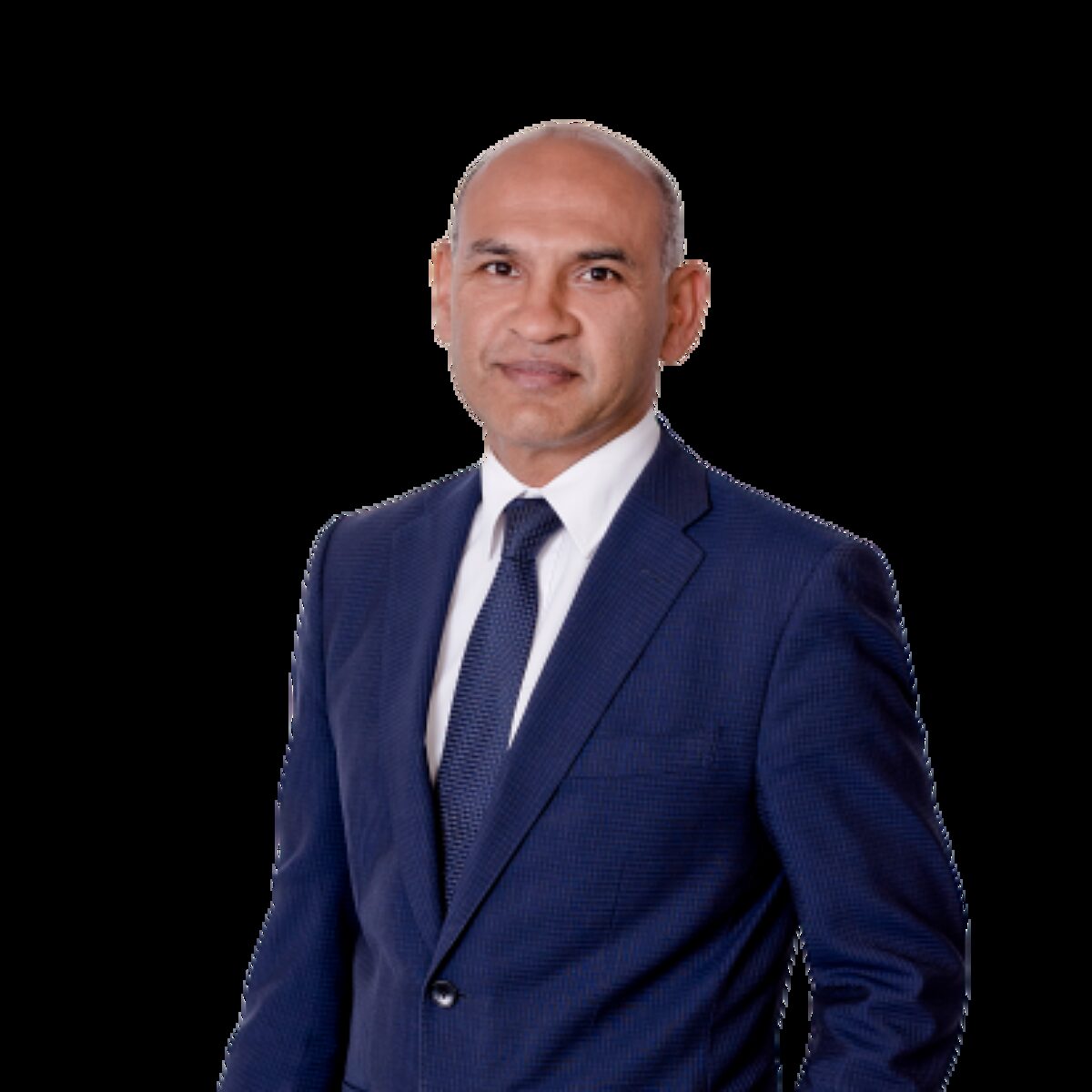 Dr Giresh Kanji
Dr Giresh Kanji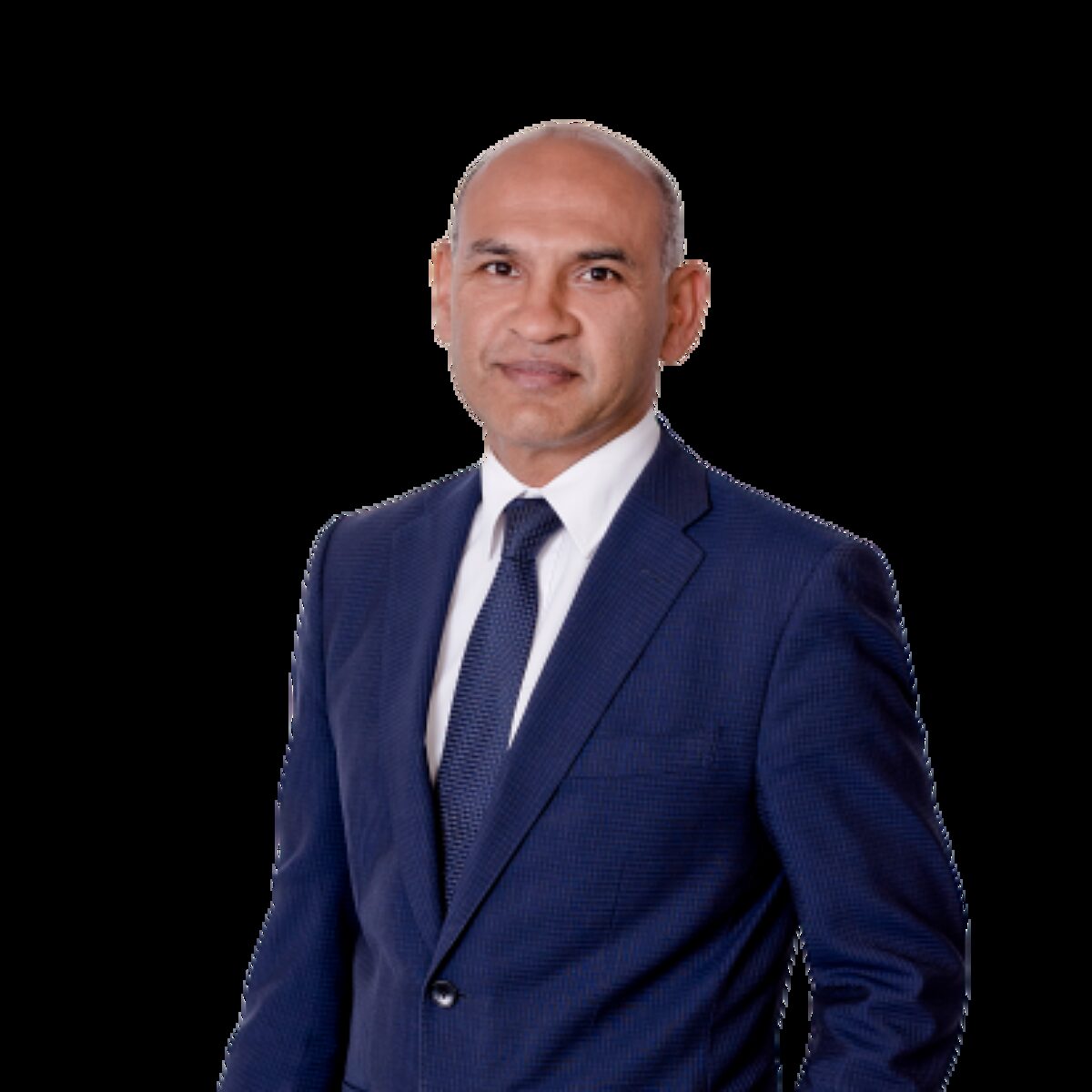 Dr Kanji is a Musculoskeletal Pain Specialist and Researcher who has experienced first hand chronic low back pain and chronic neck pain. He was in a motor vehicle accident at the age of five when he broke his hip. Over the past few decades he has experienced low back pain, nerve symptoms down the legs as well as neck pain and nerve symptoms down both arms at night. In 2012 he was at the gym leg pressing 200 kg and the lever slipped and crushed him. He experienced low back pain and sleep disturbance, waking at 2am every night for several years after this incident. An MRI scan of his lumbar spine shows four discs that are dehydrated and narrowed with extensive fluid seen in the vertebrae adjacent to the discs.
Dr Kanji decided to learn about how pain is generated and studied tension-type headache and migraine, finishing his PhD in 2013. He researched low back and wrote his first book Fix Your Back. His next book Fix Your Neck Pain, Headache and Migraine was launched in 2015 (both books are now available at Whitcouls, Paper Plus and bookshops throughout NZ). Dr Kanji now experiences minimal low back or neck pain after trying treatments for his spine. He has not experienced nerve symptoms in his legs or his arms for over six months. He is very fortunate to have been in a position to have studied full time for many years to find solutions to his pain and many of the patients he treats.
Dr Kanji was born in Wellington and graduated from Otago Medical School. After working at Wellington Hospital he worked in Melbourne. He started working full time in Musculoskeletal Medicine in 2002 and went to Newcastle Australia January 2003 to learn how to perform Cervical medial branch blocks and transforaminal steroid injections. His main interests are spinal pain and tendon injuries. Dr Giresh Kanji has completed his PhD titled "The sensory amplification of pain: The causation of headache disorders" at Massey University. The thesis investigated why people develop headache, the role of the migraine gene and sympathetic nervous system in chronic pain disorders. He is currently researching low back pain.
Dr Kanji is the Chairman of the New Zealand Pain Foundation, a research charity. He has written two books (Fix Your Back/ Fix Your Neck Pain Headache & Migraine) and wrote a regular newspaper column titled "painless". Dr Kanji performs ultrasound guided injections for muscle, joint and tendon disorders. He also performs ultrasound guided extra-corporeal shock wave therapy for tendons. In 2015 he was appointed as the editor of Australasian Musculoskeletal Medicine Journal. He has given presentations in New Zealand, Australia, Tahiti, United States and Europe.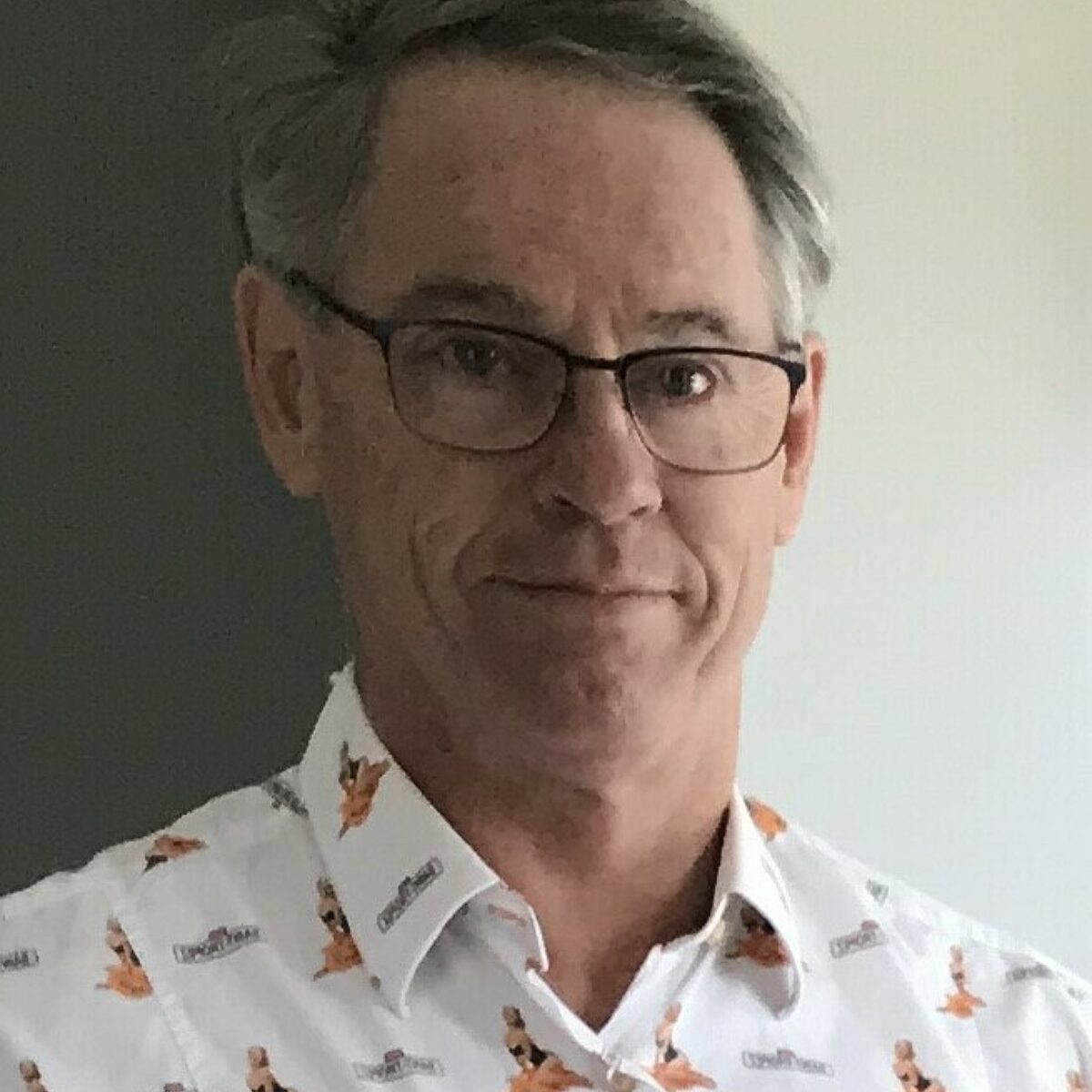 Dr Scott Masters
Dr Scott Masters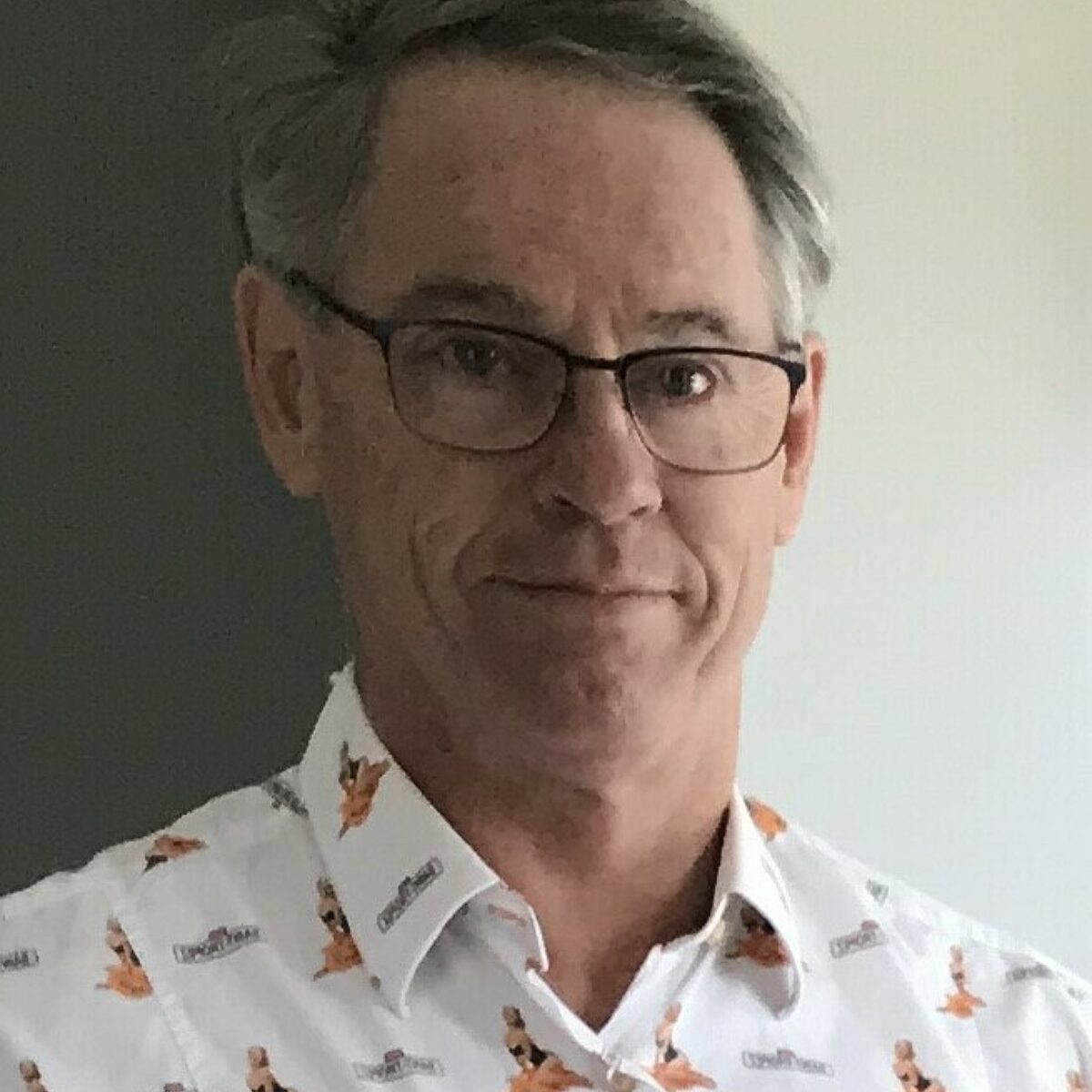 Musculoskeletal Medicine Practitioner
MBBS FAFMM FRACGP Grad Dip MSM (Otago)
Editor Australasian Musculoskeletal Medicine 1999- 2003
President Australian Association Musculoskeletal Medicine 2003-5.
Reviewer for Australian Family Physician 2001- ongoing
Reviewer for Medical Journal of Australia 2001-ongoing
Senior Research Fellow, Community Health and General Practice, University of Qld, 2003
Research Fellow, School of Medicine, Griffith University, 2006
University of Qld Clinical Research Practice of Excellence 2008
Senior Lecturer, School of Medicine - Central Clinical, University of Queensland, 2009-ongoing
Councillor, Australian Faculty of Musculoskeletal Medicine, 2010-13
Chair, Musculoskeletal Medicine Special Interest Group, RACGP 2012 -2019
Published in:
Australian Family Physician, CHECK, Australian Journal of General Practice, MJA, International Musculoskeletal Medicine and Australasian Musculoskeletal Medicine
Dr Masters is a specialist general practitioner with an interest in musculoskeletal medicine working on the Sunshine Coast. His practice is largely dealing with patients who have persistent pain problems associated with dysfunction. He has been involved in primary care research over the last 25 years.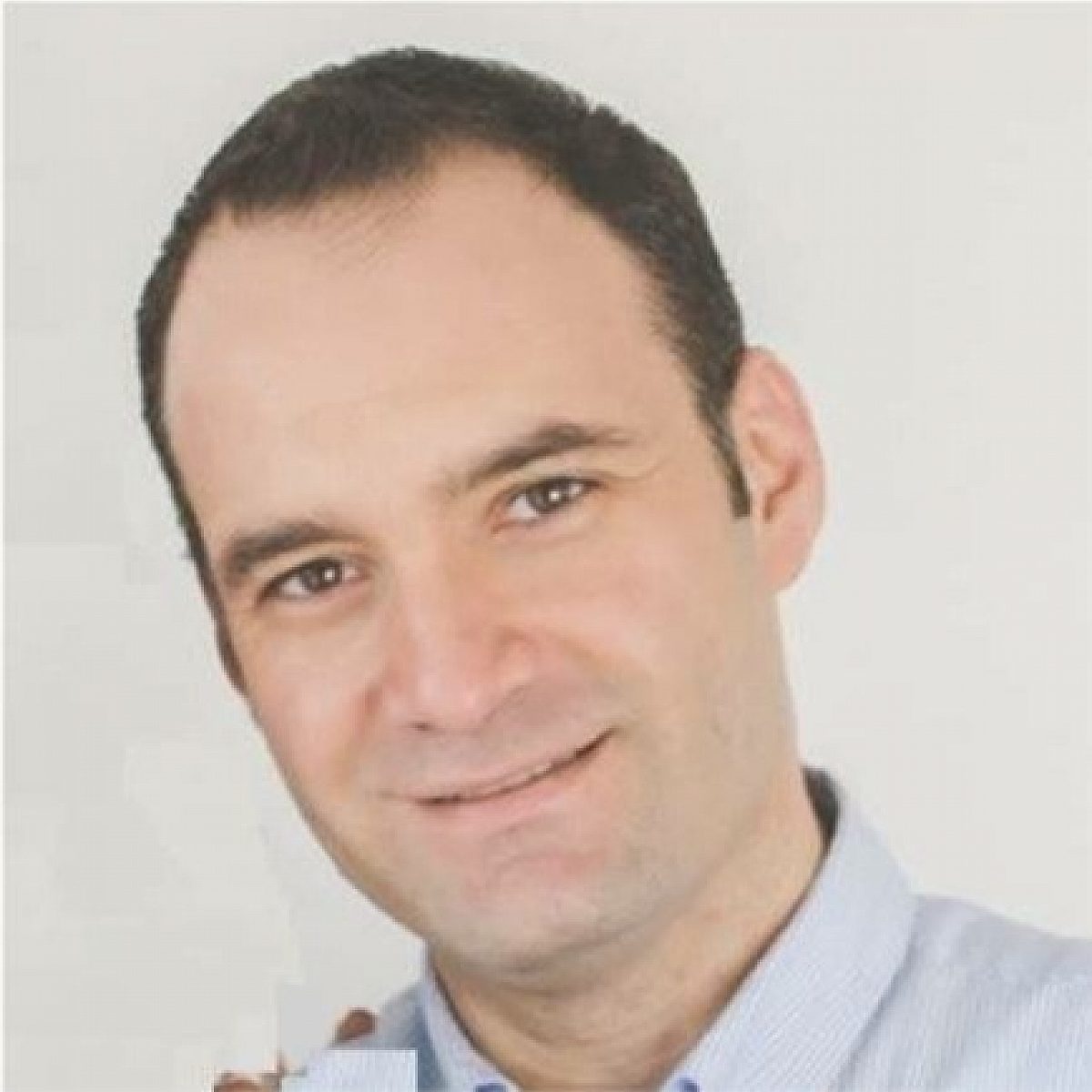 Dr Zaid Matti
Dr Zaid Matti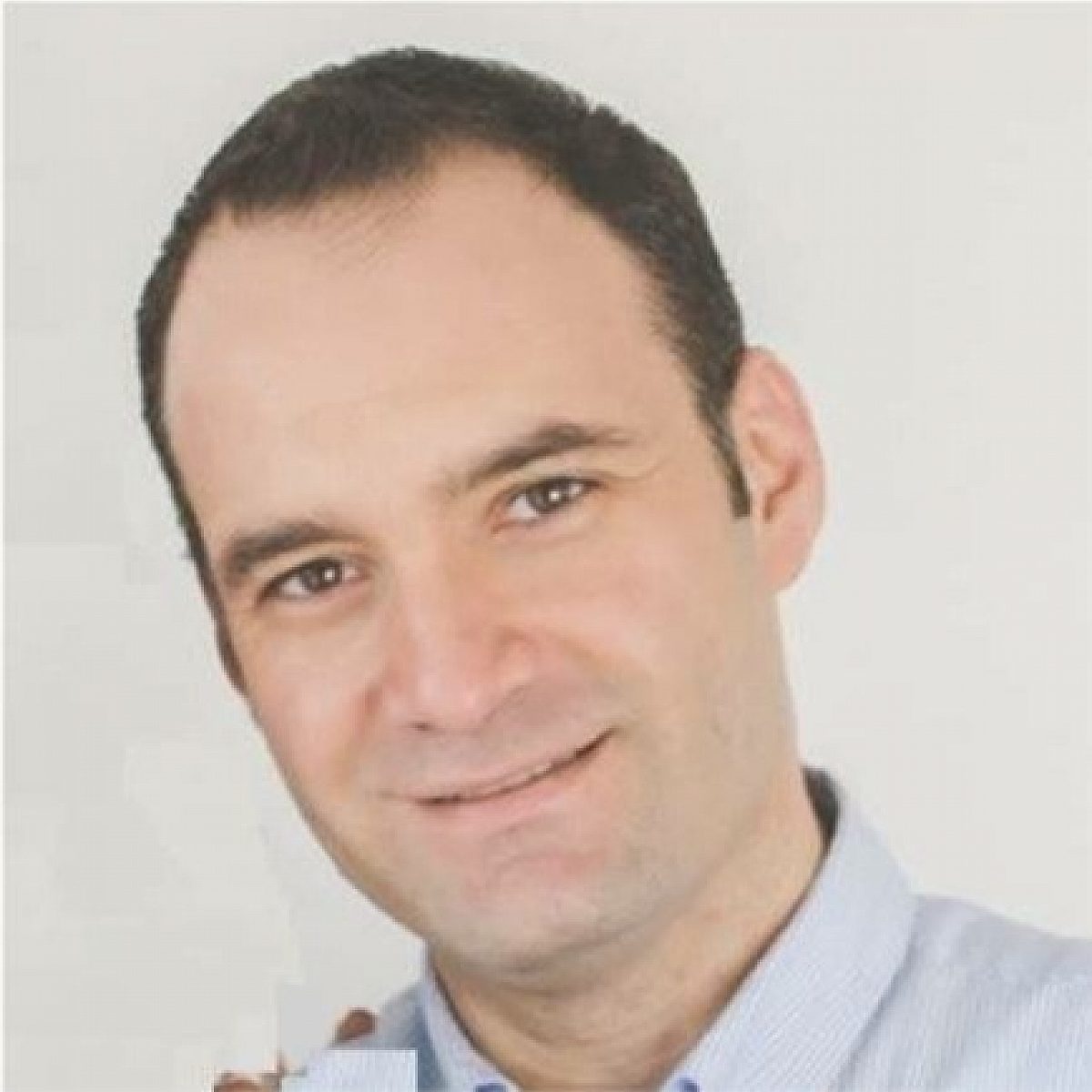 Musculoskeletal Medicine Practitioner.  Special interest in Regenerative Medicine and Pain Management. Focus on Ultrasound Guided Platelets Rich Plasma PRP injections/steroids combined with multidisciplinary rehabilitation.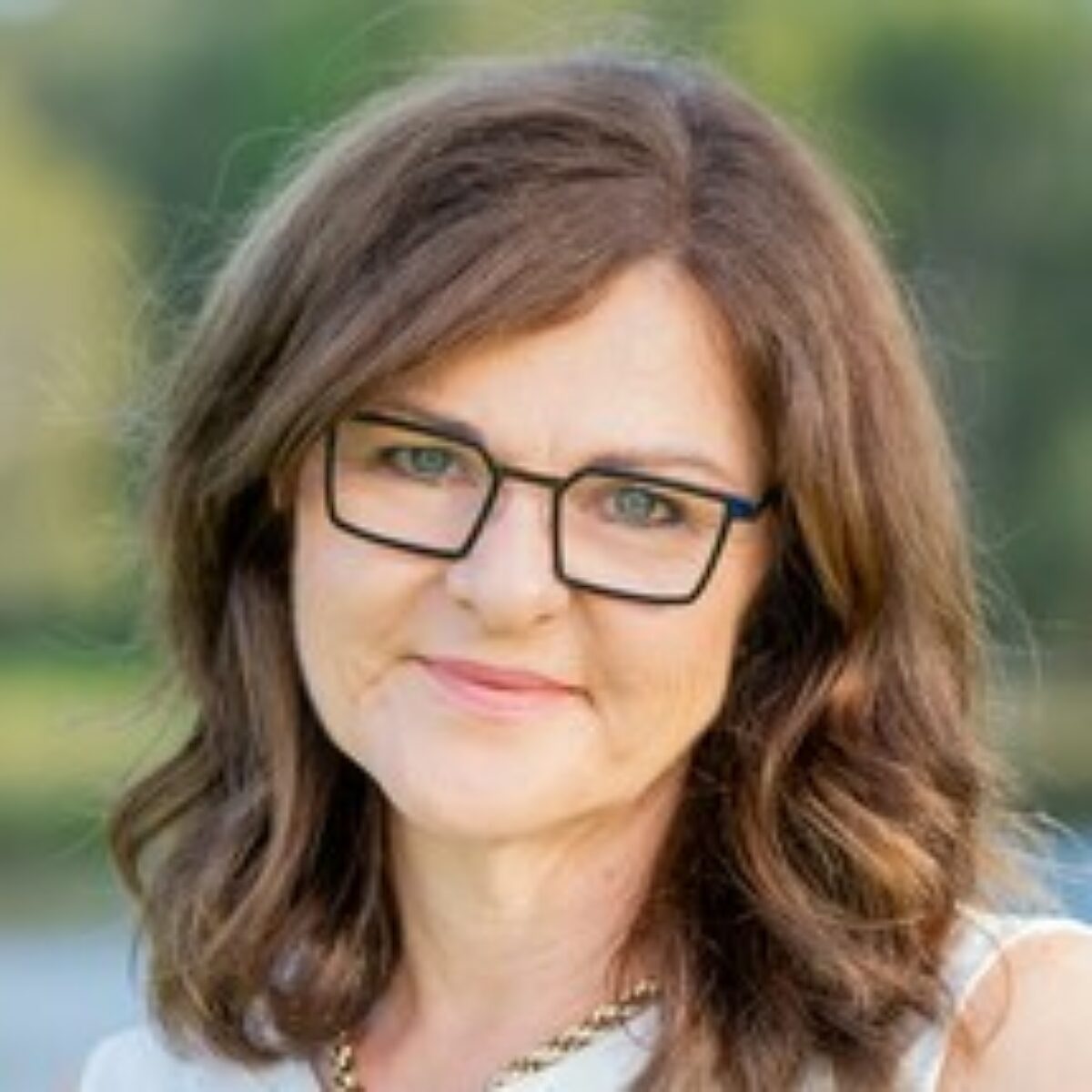 Ms Fiona Rogers
Ms Fiona Rogers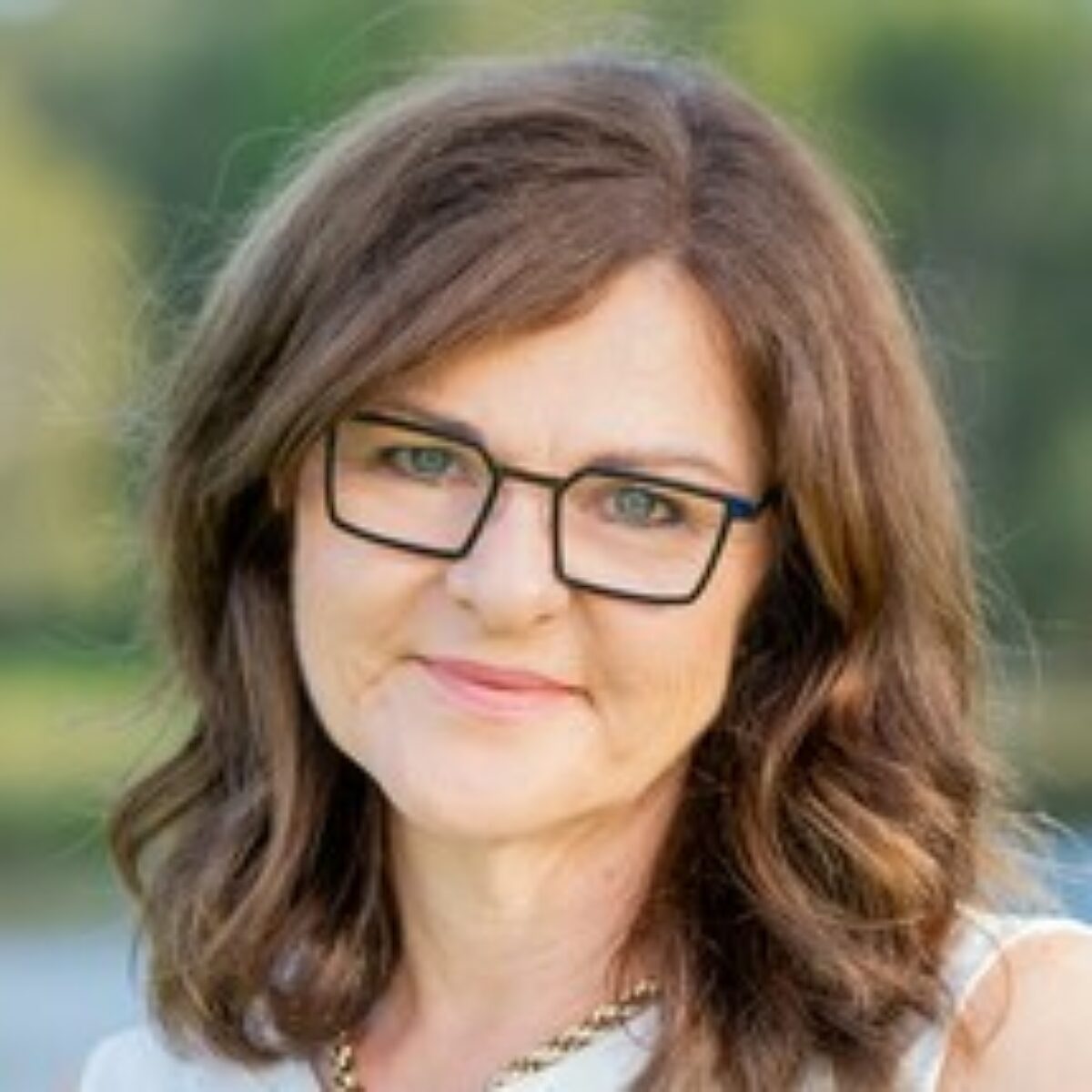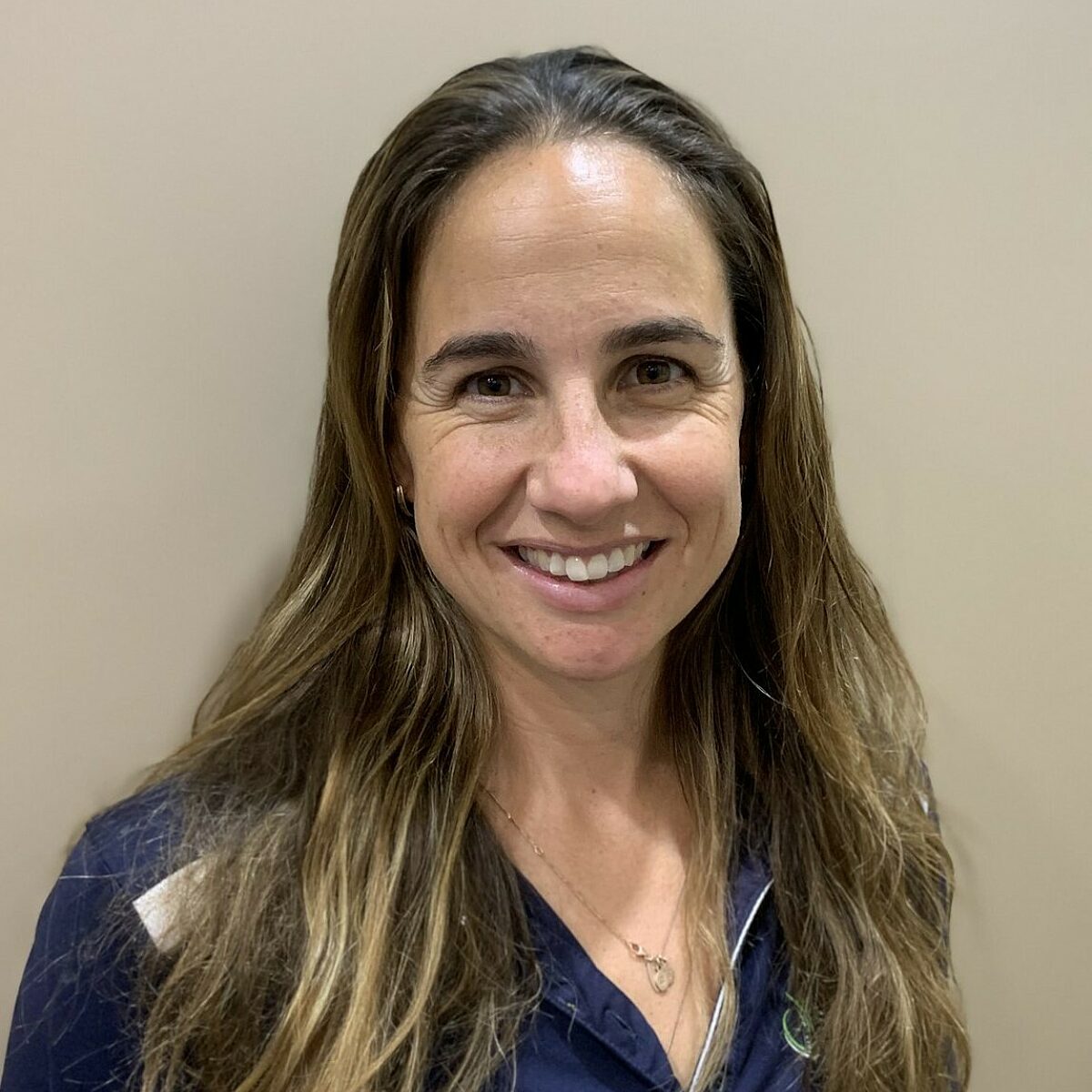 Ms Sophie Stewart
Ms Sophie Stewart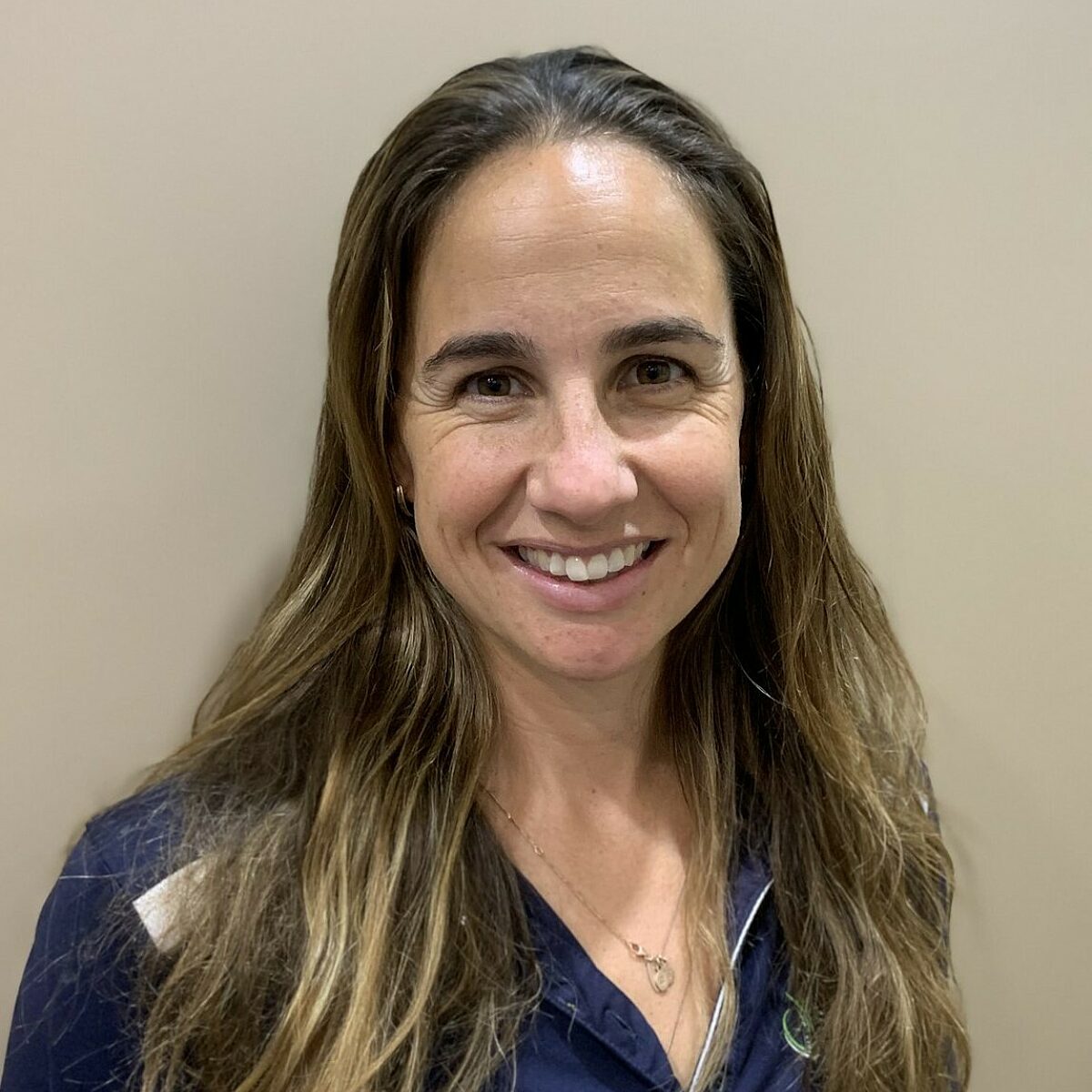 Sophie graduated from the university of Queensland with a Bachelor of Physiotherapy (Honours) in 2010. She has spent her career in private practice, becoming an Associate Partner with Sports & Spinal Physiotherapy Nambour in 2006. Her passion lies with the rehabilitation of persistent pain conditions including; CRPS, chronic LBP, rheumatological conditions and ongoing neuropathic pain.  She has helped develop hospital based persistent pain programs, has participated in the Pain Revolution Ride raising money and awareness for persistent pain, and has been lucky enough to present and work alongside leaders of the NOI Group and to a number of different rural communities on persistent pain.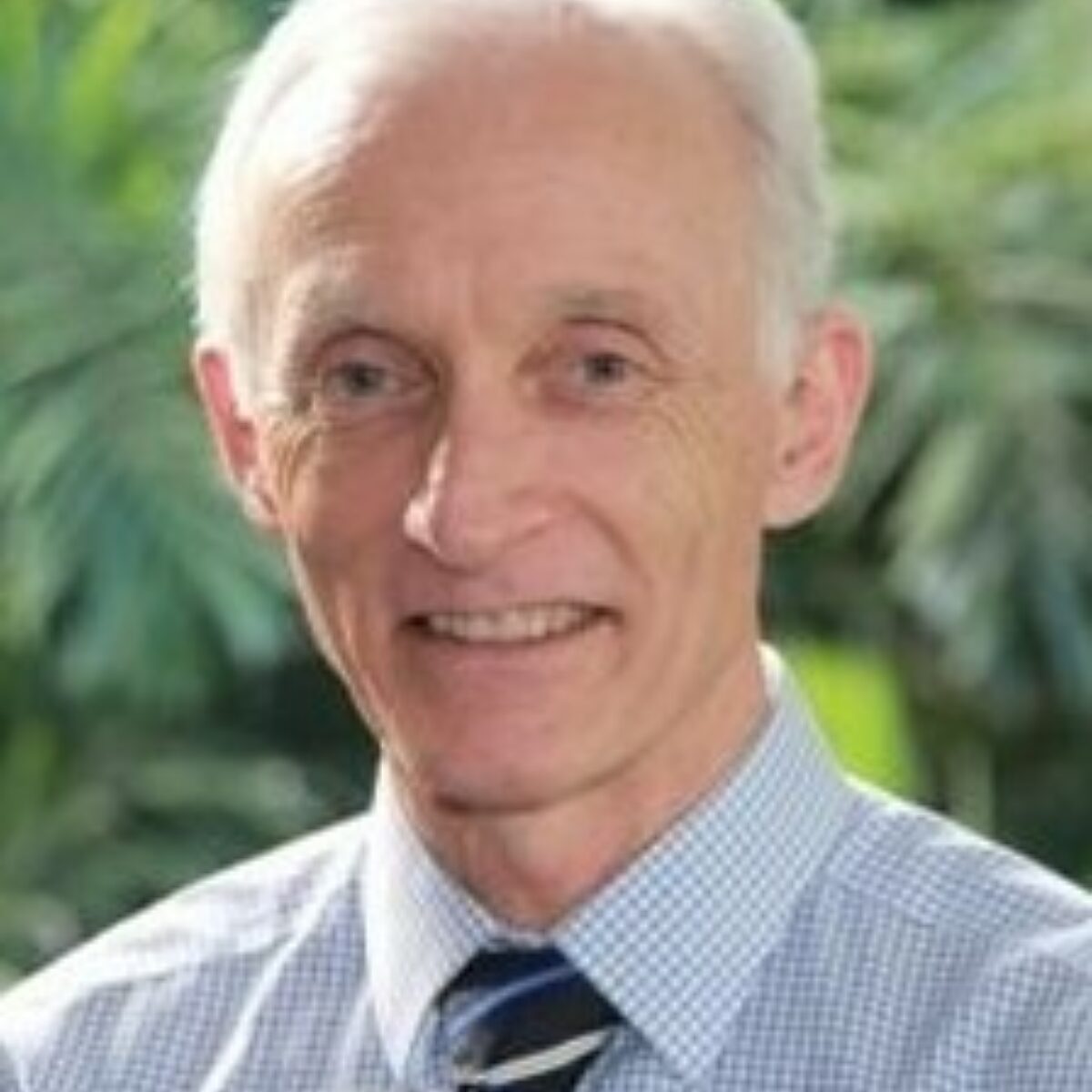 Associate Professor Michael Yelland
Associate Professor Michael Yelland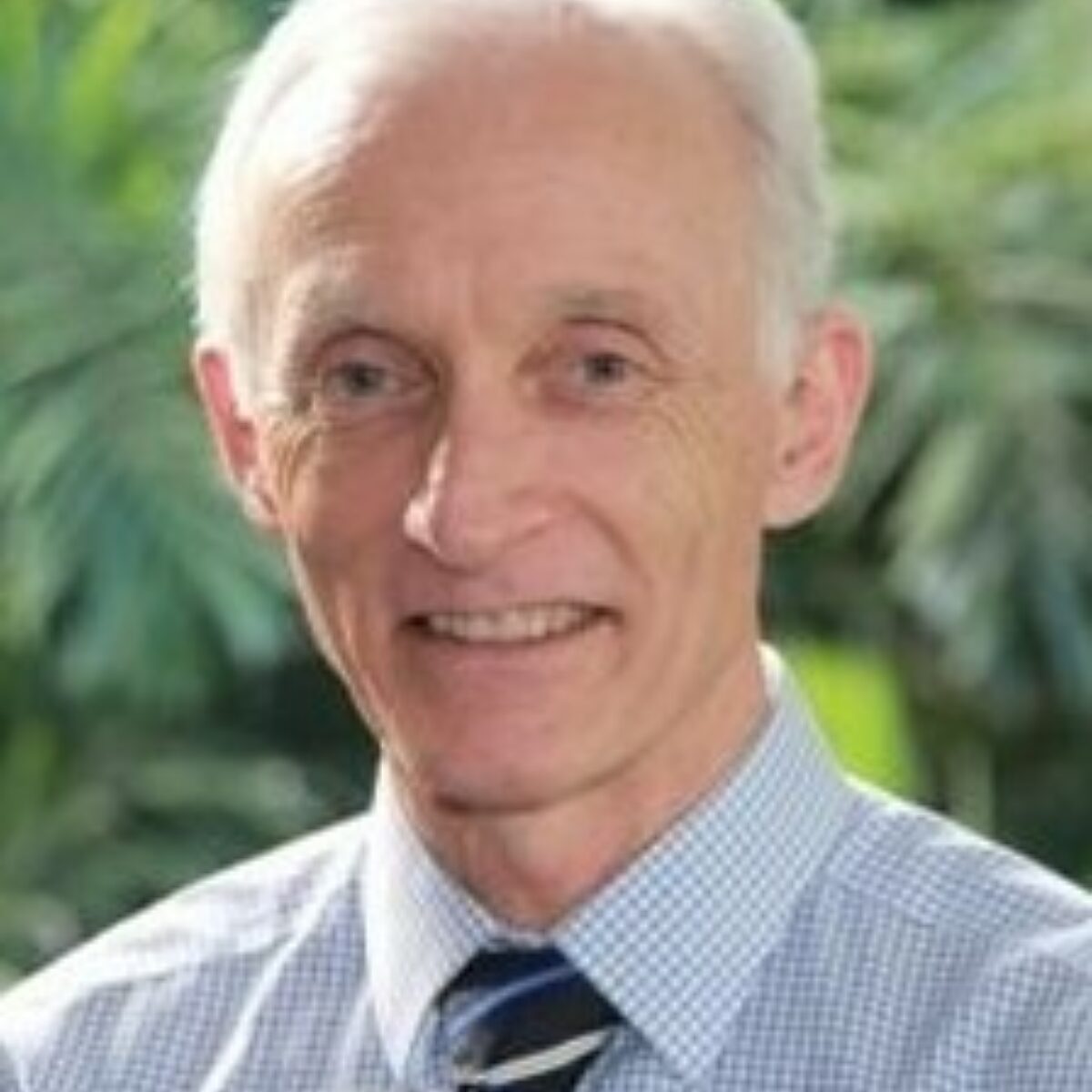 Michael Yelland is a general and musculoskeletal medicine practitioner at the Arana Hills Medical Centre and is an honorary Associate Professor at the School of Medicine at Griffith University. He was Associate Professor of Primary Health Care at the School from 2005-2016 after over 18 years as a GP academic at the University of Queensland. His teaching, research and clinical interests focus on evidence-based diagnosis and treatment of musculoskeletal pain. He has 26 years practical experience in a wide range of palpation guided injection procedures with a focus on prolotherapy injections. He has conducted three randomised clinical trials on the effectiveness of prolotherapy for chronic musculoskeletal pain.  He is the vice-president of the Australian Association of Musculoskeletal Medicine and is the founding convenor of their Certificate in Musculoskeletal Medicine for GPs and registrars. He has sat on several national committees relating to guidelines for osteoarthritis musculoskeletal radiology.